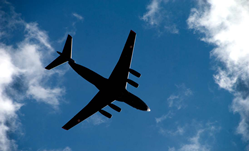 JUPITER, Fla. (PRWEB) December 22, 2022
An upcoming segment of Advancements with Ted Danson will focus on how technological advances in green technology are eliminating challenges across several landscapes.
This segment will explore the complex challenges facing the military domain and commercial aviation sector while trying to adopt greener solutions to become more sustainable and follow this green shift. With a look at Rheinmetall Canada Inc., viewers will learn how breakthroughs in technology are helping to create solutions that are as innovative as they are effective in lowering the impact on the environmental.
"We're very proud to be developing cleaner and safer technologies with the aim to help our clients achieve their goals of reducing their impact on the environment. Rheinmetall Canada is fully committed to make a difference and to create a sustainable future for generations to come," said Stéphane Oehrli, President and CEO of Rheinmetall Canada.
Spectators will see how Rheinmetall pushes back the limits of technology to ensure innovation and to create solutions that are fully adapted to the needs of the industry.
"Rheinmetall's technology undergoes rigorous testing in the harshest conditions to ensure its effectiveness and worth, time and time again," said Ed Sullivan, senior producer for the Advancements series. "We look forward to exploring this technology."
About Rheinmetall:
Rheinmetall Canada is a proud member of Germany's Rheinmetall Group, Europe's foremost supplier of army technology and a longstanding partner of armed forces.
As an internationally recognized systems integrator, Rheinmetall Canada creates technologically advanced, fully customized solutions for the global defense, security, and aviation markets. Working in facilities in Saint-Jean-sur-Richelieu, Ottawa, and other locations throughout the world, over 375 employees use its expertise in order to deliver trusted solutions.
For more information, visit http://www.rheinmetall.ca.
About Advancements and DMG Productions:
Advancements is an information-based educational television series that explores recent developments taking place across several industries and economies. Shining a light on important issues and topics impacting society today, the series features the cutting-edge improvements, state-of-the-art technologies, and innovative solutions responsible for shaping, molding, and transforming our world.
Backed by experts in various fields, DMG Productions is dedicated to education and advancement, and to consistently producing commercial-free, educational programming for viewers and networks.
For more information, please visit http://www.AdvancementsTV.com or call 866-496-4065.