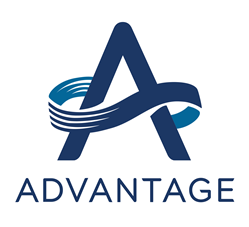 PORT WASHINGTON, N.Y. (PRWEB) June 25, 2020
Advantage Communications Group, LLC ("Advantage"), a leading technology sourcing advisor for business customers worldwide, today announced the strategic expansion of its direct sales and partner channels in the European region. This increased presence will enable enterprises and partners across Europe to benefit from Advantage's proprietary technology and unique business model to procure, implement and manage high-performing global communications solutions.
Business Development Consultants Hugo Holmes, based in Lisbon, Portugal and Brett Ryer, based in Barcelona, Spain, have been selected by Advantage to head this expansion. They are charged with driving new business opportunities across Europe by sharing the Advantage value proposition with customers, partners and service providers in the region. Mr. Holmes holds an MBA degree from the IE Business School in Madrid, Spain, and has over twelve years of global network business development experience with service providers Brodynt, FluidOne and Expereo. Mr. Ryer also earned his MBA degree from the IE School, and has held strategic sales and partner development positions with both Brodynt and 01T.
"The global opportunities that we've been seeing make the timing right for Advantage to double down on our international growth strategy," stated David Gardner, President and CEO of Advantage. "We are confident that Hugo and Brett, with their experience, technical knowledge and extensive relationships, are the ideal people to help expand our customer and partner base across European markets."
"Advantage's carrier-neutral approach to solution design, sourcing and ongoing management is something that we have not seen in Europe," commented Mr. Holmes. "Advantage's robust provider portfolio and innovative software platform will provide unprecedented value to both businesses and partners looking for diverse connectivity options around the globe."
"Enterprise networks are becoming more strategic, and businesses need assistance evaluating technology options and managing their solutions," added Mr. Ryer. "Advantage provides expertise and support throughout the entire lifecycle, and Hugo and I are excited to introduce this model to European clients and partners."
Advantage has established relationships with over 200 service providers spanning six continents.
ABOUT ADVANTAGE COMMUNICATIONS GROUP, LLC:
Advantage takes a proactive approach to solving our client's technology challenges. Leveraging relationships with over 200 of the world's strongest telecom, cloud and managed service providers, we architect, implement and manage innovative solutions at the most competitive rates. Our experienced customer service team supports all the services we recommend, so clients can focus their time and energy on running their core business. Our services also include proprietary management software, which offers clients customizable visibility and reporting of all their telecom, cloud and mobility data. That's why businesses that rely on their critical IT infrastructure also rely on Advantage to help them reduce costs and improve efficiencies. To learn more about how Advantage can help your business, please visit http://www.advantagecg.com.