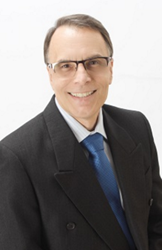 Los Angeles, CA (PRWEB) August 24, 2017
Prime candidates for home care include patients being discharged from hospitals who are not fully recovered, or have a condition that needs further monitoring such as surgery, stroke, heart attack or accident or someone who has a chronic condition that needs monitoring until stable, such as diabetes, high blood pressure, heart/lung disease, arthritis and stroke.
"A patient with fractures requiring therapy or someone experiencing repeated hospitalizations or prolonged hospital stays is also a prime candidate," said Richard Weatherman, founder and CEO of AdvantagePlusCaregivers.com®. "Someone who is facing the latter stages of an incurable illness or with limited mobility who needs assistance with the activities of daily living, such as bathing, personal care, housekeeping, or grocery shopping, might also need home care."
To help people further evaluate the need for home care, Weatherman lists the following seven signs to look for:
No. 1: Eating: "Watch for difficulty in eating or consuming nourishment," stressed Weatherman.
No. 2: Dressing. Putting on and taking off all necessary items of clothing including medically necessary braces or artificial limbs.
No. 3: Bathing. Washing oneself on a routine basis in the tub, shower or by sponge bath.
No. 4: Toileting. "Is your loved one having difficulty getting to and from the toilet, getting on and off the toilet and maintaining a reasonable level of associated personal hygiene?" asked Weatherman.
No. 5: Ambulating. Difficulty in walking with or without the assistance of a mechanical device, such as a wheelchair, braces, a walker, a cane or other walking aid device.
No. 6: Transferring. The ability to move in and out of a bed, chair, wheelchair, with or without the use of equipment such as a cane, walker, crutches, grab bars or other support devices.
No. 7: Continence. "Monitor the ability to voluntarily control bowel or bladder function or, in the event of the inability to voluntarily control bowel or bladder functions (i.e., incontinence), the ability to maintain a reasonable level of associated personal hygiene, with or without the use of medical supplies, equipment or devices such as protective undergarments or catheters," concluded Weatherman.
About AdvantagePlusCaregivers.com®
AdvantagePlusCaregivers.com® is a part of the twenty billion dollar a year in home care industry that is projected by experts to be the fastest growing industry for the next ten years in the US and abroad. The company is well positioned as a franchisor with their proprietary online resources in workflow management, caregiver database directory, remedy and CRM built specifically for the industry. For the Spokane, WA and area: http://www.AdvantagePlusCaregivers.com/Spokane. For the California Inland Empire and Orange County: http://www.AdvantagePlusCaregivers.com/Camarillo. For the Ventura County and Greater Los Angeles areas: http://www.AdvantagePlusCaregivers.com/CanogaPark. For Public Relations please contact Luciano Holland at 800-288-1389 x 506 or Richard Weatherman at 800-687-8066.
About the NALA™
The NALA offers small and medium-sized businesses effective ways to reach customers through new media. As a single-agency source, the NALA helps businesses flourish in their local community. The NALA's mission is to promote a business' relevant and newsworthy events and achievements, both online and through traditional media. The information and content in this article are not in conjunction with the views of the NALA. For media inquiries, please call 805.650.6121, ext. 361.