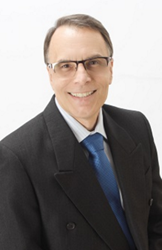 "Does regular health insurance cover non-medical home care?" "The simple answer is, in most cases, no.
Los Angeles, CA (PRWEB) October 11, 2017
One of the most asked questions regarding non-medical in-home care is "Does regular health insurance cover non-medical home care?" "The simple answer is, in most cases, no," said Richard Weatherman, founder and CEO of AdvantagePlusCaregivers.com®, in a NALA North American Speaker Series (NASS) segment.
The NALA's NASS allows small and medium-sized business owners an opportunity to present their informative stories and industry expertise to a diverse, hyper-local audience through short, poignant audio segments. In his NASS segment, Weatherman further states that due to non-medical home care not typically being covered by regular health insurance, people often obtain long-term care insurance to the cover the cost.
"If it's skilled services where a nurse or a physical therapist is needed, then yes, regular health insurance does cover that," added Weatherman, who for over twenty years has specialized in non-medical in-home care.
The second-most asked question is, "What are the pros and cons of using an agency vs. hiring direct?" Agencies, such as AdvantagePlusCaregivers.com®, are dedicated to having qualified and vetted caregivers, and are constantly recruiting, testing and qualifying new caregivers so that they can serve their clients' needs at a moment's notice.
On the other hand, "when you place your own ad in the paper, you have to interview the potential caregiver, select the right one, trust their background and then hire them," concluded Weatherman. "It can take weeks or months to find a suitable caregiver using this method. Then, if the caregiver does not work out, you'll need to terminate them and begin the advertising-hire process all over again."
To listen to Richard Weatherman's NASS segment in its entirety, please visit http://thenala.com/north-american-speaker-series/richard-weatherman.
About AdvantagePlusCaregivers.com®
AdvantagePlusCaregivers.com® is a part of the twenty billion dollar a year in home care industry that is projected by experts to be the fastest growing industry for the next ten years in the US and abroad. The company is well positioned as a franchisor with their proprietary online resources in workflow management, caregiver database directory, remedy and CRM built specifically for the industry. For the Spokane, WA and area: Spokane AdvantagePlusCaregivers.com. For the California Inland Empire and Orange County: Camarillo AdvantagePlusCaregivers.com. For the Ventura County and Greater Los Angeles areas: Canoga Park AdvantagePlusCaregivers.com. For Public Relations please contact Richard Weatherman at 800-687-8066.
About the NALA™
The NALA offers small and medium-sized businesses effective ways to reach customers through new media. As a single-agency source, the NALA helps businesses flourish in their local community. The NALA's mission is to promote a business' relevant and newsworthy events and achievements, both online and through traditional media. The information and content in this article are not in conjunction with the views of the NALA. For media inquiries, please call 805.650.6121, ext. 361.