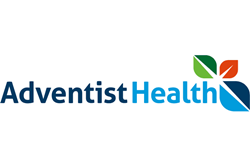 "Dr. Shurney has demonstrated a rare talent for bringing key stakeholders together to drive population health innovation in multiple settings and environments." —Scott Reiner, CEO, Adventist Health.
ROSEVILLE, Calif. (PRWEB) January 06, 2021
Adventist Health has appointed Dexter Shurney, MD, MBA, MPH, to its executive leadership team as Senior Vice President and Chief Medical Officer of Community Well-Being and the Blue Zones Institute.
"We are pleased to welcome Dexter to the Adventist Health family. His wealth of knowledge and extensive operating and corporate health and benefits experience will be invaluable as we expand our community and well-being initiatives and Blue Zones Project footprint," said Ben Leedle, President of the Adventist Health Well-Being Division and CEO of Blue Zones.
In his former role as Chief Medical Officer and Senior Vice President, Clinical Affairs at Foodsmart by Zipongo, Dr. Shurney executed a national food as medicine strategy employing tele-nutrition solutions to address poor nutrition and food insecurity.
In joining Adventist Health, Dr. Shurney assumes a broad set of leadership responsibilities for strategy and solutions within the Well-Being Division to empower individuals, organizations and communities. Additionally, he will lead the work of the Blue Zones Institute as a "Living Lab" to create and codify best practice that can be replicated across regions as well as capitalizing on and enhancing the strength of the Blue Zones portfolio to serve communities of greatest need.
"From his many years as a leader in lifestyle medicine, health benefits management, and in the wellness industry, Dr. Shurney has demonstrated a rare talent for bringing key stakeholders together to drive population health innovation in multiple settings and environments. With his leadership skills and unique experiences, Dr. Shurney will expand the range of expertise among our team. We are confident he will assist in positioning our organization for the future and for long-term growth," said Scott Reiner, CEO of Adventist Health.
Dr. Shurney is the immediate Past-President of the American College of Lifestyle Medicine (ACLM) and continues in the capacity as one of its representatives to the AMA House of Delegates and on the executive board committee. He also serves on numerous other boards including the Health Enhancement Research Organization (HERO), the National Association of Managed Care Physicians (NAMCP), and the Population Health Alliance (PHA).
Dr. Shurney attended Howard University College of Medicine where he received his medical degree and holds a master's degree in Business and in Public Health from the University of Detroit/Mercy and the Medical College of Wisconsin, respectively. He is board certified in both Preventive Medicine and in Lifestyle Medicine.
About Adventist Health and Blue Zones
Adventist Health is a faith-based, nonprofit integrated health system serving more than 80 communities on the West Coast and Hawaii. Founded on Seventh-day Adventist heritage and values, Adventist Health provides care in hospitals, clinics, home care agencies, hospice agencies and joint-venture retirement centers in both rural and urban communities.
For the past 12 years, Blue Zones has helped more than 3.8 million people live longer, better in 56 communities across North America through their Life Radius approach that transforms communities through People, Places and Policy interventions. The process doesn't only rely on behavioral change, but rather improves well-being by making permanent and semi-permanent changes on multiple levels, including optimizing public policies, city streets, public spaces, schools, restaurants, grocery stores, employers, and faith-based organizations for well-being.
Together, Adventist Health and Blue Zones, through the Blue Zones Well-Being Institute, brings science, research, innovation, inspiration and discipline together to design, leverage and demonstrate evidence-based solutions that measurably and sustainably improve individual, organizational and community well-being.