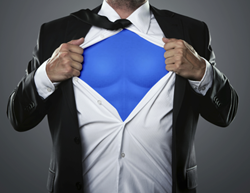 Because You Do Not Need Another Software Login!
SCOTTSDALE, Ariz. (PRWEB) February 21, 2020
Advisor Armor is proud to announce the next big innovation in user-focused cybersecurity, the Advisor Armor Cybersecurity Applet. This significant and new industry solution provides users straightforward cybersecurity scanning on multiple computing endpoints alongside in-applet training, data incident reporting, best practices, tips, and alerts. The Applet is included with the $99 Advisor Armor Cybersecurity Compliance Coverage or it can be subscribed to alone for $8 per month.
"It is often repeated that people are an organization's weakest link. But, in reality, what practical tools exist to let ordinary people assess their own computer security? If asked, most can't answer basic questions related to the proper functioning of their antivirus. encryption, or even firewalls. It has been part of our DNA to elevate end-user security awareness through training and testing; our Applet is both a continuation and breakthrough in this critical area." - Dan Konzen, CIO at Advisor Armor.
The Advisor Armor Cybersecurity Applet includes baseline security scanning and device health recommendations consistent with established cybersecurity policies. Within the Applet, clickable instructions made available in the event settings need updating. The Applet also provides a myriad of cybersecurity services including data security tips, education, and training, device tracking, network intelligence, security incident reporting, policy and procedure attestation, and other compliance and security-related benefits.
"Despite third-party software and IT efforts 98% of the breaches we see originate with a human error. Addressing this weakness comes down to elevating basic user-centric cybersecurity. Our applet is designed to do this for ordinary people." - Mark Brown, CEO, and Founder of Advisor Armor.
About Advisor Armor
Advisor Armor, founded in 2014 with headquarters in Scottsdale, Arizona, is America's leading business and regulatory cybersecurity compliance-consulting firm. We deliver comprehensive interpretation, sound guidance, and the tools needed to build, maintain and evidence compliance with state and federal cybersecurity and data privacy requirements.