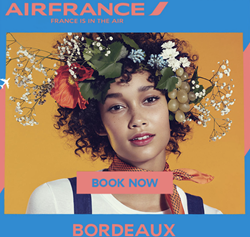 With Advrtas, innovative brands have a solution that is solely focused on developing unique, smart ad technology. This drives consumer ad engagement on mobile today, while also creating a pathway to scalable 1:1 marketing through the internet of things. - Robert Bruza, CEO, Advrtas
LOS ANGELES (PRWEB) September 25, 2018
As media becomes more non-traditional, brands that intend to break through the noise must jump into the future of advertising today. Advrtas is enabling them to do just that with its unique, 100% proprietary and patent-pending ad product. By leveraging the power of Immersive Media, Device Motion, and Artificial Intelligence to drive ad engagement on mobile, Advrtas smart ads far surpass standard key metric numbers for any digital video and traditional display ads.
The immersive ad technology company is currently working with enterprise level organizations like IBM, Air France, Skoda, Sleep Number, and others. Like other brands who have taken a dive into the world of emerging tech, these companies know the importance of aligning with the speed of future advertising technology. Capturing the attention of their target audience on devices to drive brand affinity and to impact their bottom line is their ultimate goal. Advrtas Immersive technology helps brands to do just that.
The perfect example of this were two recent immersive ad campaigns that Advrtas executed for Air France targeting mobile users. Within days, the company used existing 2-D brand assets to create premium smart ad units targeting the US and France markets. With its exclusive ability to create immersive smart ads without using 360 video or virtual reality content, Advrtas eliminates a barrier for brands like Air France who want to start capitalizing now on better ad performance offered by immersive advertising.
And better ad performance is exactly what Air France experienced. Nearly half of all consumers who saw the ad units intentionally interacted with them. Immediate response to the movement of the consumer's device was a key force in triggering such high engagement rates, while using AI for optimization played an essential role in driving engagement even higher! Advrtas was able to use their AI solution to optimize the ad creative in real-time, which nearly DOUBLED the engagement rate within 48 hours of the change and generated click through rates that were exponentially higher than traditional display and video ads on mobile.
"We applaud the team at Air France and their desire to up their ad game. We're thrilled with results for both campaigns! They are excellent examples of how the trifecta of immersive media, device motion, and AI can drive active time spent with a brand." - Laura Barton, Senior Vice President of Marketing and Strategy, Advrtas
In addition to working with some of the world's leading brands, Advrtas executives are busy spreading the word of their technology through industry engagements. Fresh off the heels of DMEXCO, the company's executives will head to Hotel Spa Tech Live, which takes place in the U.K., September 25th and 26th. CEO Robert Bruza will be taking the stage, presenting on Why Brands Can't Ignore A.I. Immersive Smart Advertising. The brand is also exhibiting and in the running for an Artificial Intelligence award for their technology.
Upcoming presentations include speaking at the I.D.E.A.S. (International Data Engineering and Science) Conference and at Digital Hollywood's Immersive Media conference in October in Los Angeles, California. They'll also be at other industry based events throughout the remainder of the year.
To leverage the future of immersive smart ads on mobile, connect with Advrtas by following them @Advrtas on social or online at http://www.advrtas.com