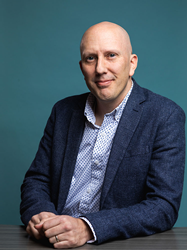 The increased focus on international markets is the latest step in a comprehensive editorial strategy for 2021
NEW YORK (PRWEB) January 26, 2021
Adweek, the leading source of news and insights covering marketing, media and technology, today announced another ambitious effort to grow its global audience.
Effective immediately, Adweek Editor in Chief Stephanie Paterik promoted David Griner, Adweek's Creative and Innovation Editor, to International Editor, a new position. As Adweek's first International Editor, Griner will lead coverage of the trends shaping creativity, marketing and agencies across global markets.
In addition to Griner, Paterik announced a number of hires who will contribute to the European market. In April, Stephen Lepitak, the highly respected former executive editor of The Drum based in Glasgow, will join Adweek as U.K. Bureau Chief. Lepitak will report to Griner and work alongside Media Editor Lucinda Southern and creative contributing editor Sara Spary, both based in London.
For the past three years, Griner has led the newsroom's coverage of creativity and innovation across the marketing landscape on topics ranging from advertising, design and branding to experiential, events and creative leadership. Griner also is host of Adweek's weekly podcast, "Yeah, That's Probably an Ad." Earlier, Griner was VP, Director of Digital Content for social media agency Luckie & Company before joining Adweek in 2007 as a contributing editor for the acclaimed AdFreak blog, which covers advertising and pop culture. He has since held several roles at Adweek, including Director of Digital Initiatives and Social Editor.
"The truth is Adweek has been a widely respected brand abroad for years, and David has been a longtime champion of the global creative community," says Paterik. "And now, with an increased investment in international coverage, we'll be able to serve our readers where they work, starting in the U.K. with a bureau of stellar marketing and media journalists."
The increased focus on international markets is the latest step in a comprehensive editorial strategy for 2021, designed to provide its diverse audience of marketers with invaluable content and further drive subscription growth.
"We are excited about possibilities as we continue to grow our editorial team, expanding our coverage with a greater international voice," says Griner. "This effort is all part of the Adweek edit team's commitment to create engaging, insightful content for our marketing community."
About Adweek
Adweek is the leading source of news and insight serving the brand marketing ecosystem. First published in 1979, Adweek's award-winning coverage reaches an engaged audience of more than 6 million professionals across platforms including print, digital, events, podcasts, newsletters, social media and mobile apps. As a touchstone of the advertising and marketing community, Adweek is an unparalleled resource for leaders across multiple industries who rely on its content to help them do their job better.