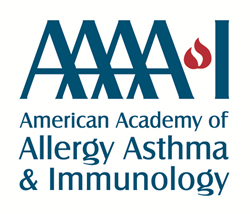 "While there are clear benefits to these interventions that warrant additional study, these interventions are meant to be used adjacently with medications and treatments as prescribed by a physician." - Celso R F Carvalho, PhD
MILWAUKEE (PRWEB) August 06, 2020
While both aerobic training and breathing exercises presented similar results for some aspects of asthma control, those undergoing aerobic training were 2.6 times more likely to experience clinical improvement during the three month follow-up, according to a new study published in The Journal of Allergy and Clinical Immunology: In Practice (JACI: In Practice).
First, it is important to emphasize that aerobic training and breathing exercises are non-pharmacological interventions that can improve asthma control. They should never replace prescribed medications or other treatments recommended by one's personal physician. Any form of breathing exercises or physical activity should be considered in addition to routine management, including medications, and should be discussed with a physician beforehand.
The study aimed to compare aerobic training and breathing exercises' effects on clinical control and airway inflammation in 54 patients with moderate-to-severe asthma. Participants were randomly separated into the aerobic training group (AG) or the breathing group (BG) and participated in interventions for 24 sessions. Asthma clinical control (ACQ), quality of life (AQLQ), asthma symptom-free days (ASFD), airway inflammation, exercise capacity, psychological distress (HADS), daily life physical activity (DLPA), and pulmonary function were evaluated before and immediately after the intervention. ACQ, daily symptoms, HADS and AQLQ were all evaluated again three months after the intervention.
The AG and BG showed similar results for asthma control evaluated by the ACQ score, but when improvement in asthma control was evaluated individually, the AG had longer-lasting benefits than the BG and demonstrated a greater reduction in rescue medication use. According to the study, 58% of AG participants and 32% of BG participants showed a clinically significant improvement in the ACQ6 score. After three months of follow-up, 52% of the participants from the AG and 20% from the BG maintained their improvement. The study also examined the number of days with rescue medication use, which was reduced by 34% in the AG after intervention and by 6% in the BG. There were no significant differences between the groups for other outcomes such as health-related quality of life, asthma symptom-free days and psychological distress.
"The reasons why these non-pharmacological interventions produce clinically relevant improvements are not fully understood," said Celso R F Carvalho, PhD, corresponding author of the study. "While there are clear benefits to these interventions that warrant additional study, these interventions are meant to be used adjacently with medications and treatments as prescribed by a physician."
You can learn more about asthma on the American Academy of Allergy, Asthma & Immunology website, aaaai.org.
The American Academy of Allergy, Asthma & Immunology (AAAAI) represents allergists, asthma specialists, clinical immunologists, allied health professionals and others with a special interest in the research and treatment of allergic and immunologic diseases. Established in 1943, the AAAAI has more than 7,100 members in the United States, Canada and 72 other countries. The AAAAI's Find an Allergist/Immunologist service is a trusted resource to help you find a specialist close to home.
###