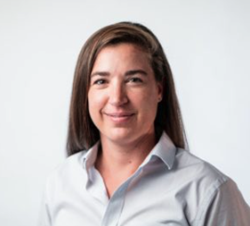 "I'm honored to be a part of a company that is working diligently to improve the lives of individuals and provide them with the tools to receive the necessary medical supplies through insurance, especially as recalls and shortages have greatly impacted access to care."
ASHEVILLE, N.C. (PRWEB) February 16, 2023
Aeroflow Healthcare, a nationwide provider of durable medical equipment through insurance, is proud to announce it has named Lauren Bennett as Vice President to lead the nation's fastest growing solution for getting PAP supplies, Aeroflow Sleep.
A member of Aeroflow Healthcare for almost a decade, Bennett began her journey in the company's Mom & Baby division as one of the first Inside Sales Representatives where she quickly moved into management, and played a pivotal role in growing the Mom & Baby division as a leader in the breast pumps industry. Since 2019, Bennett has been working in the Sleep Division after being promoted to Director of Sales Operations.
Over the last three years, the sleep industry has been completely upended by a prolonged CPAP recall and machine shortage, however with Bennett's consistent leadership, Aeroflow Sleep emerged as one of the preeminent CPAP providers in the country. As the new Vice President, Bennett will be responsible for driving Aeroflow Sleep's success in new markets and will ensure increased access to CPAP supplies through insurance for Aeroflow's customers.
"I'm extremely excited to continue growing with Aeroflow Sleep in this new position, and am looking forward to leading our strong, hardworking team" says Lauren Bennett. "I'm honored to be a part of a company that is working diligently to improve the lives of individuals and provide them with the tools to receive the necessary medical supplies through insurance, especially as recalls and shortages have greatly impacted access to care."