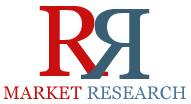 The U.S. and China are at forefront of aerospace foams consumption, while Germany, France, Japan, U.K. and Russia are other key markets for aerospace foams consumption.
(PRWEB) February 28, 2015
Aerospace foam uses various materials such as polyethylene foam, metal foam and polyurethane foam in different aerospace applications such as general aircraft, commercial aircraft and military aircraft. All these foams maintain performance through high temperatures, reduce air leakage, and provide sound barrier and superior temperature insulation performance. Complete report is available at http://www.rnrmarketresearch.com/aerospace-foams-market-by-type-polyurethane-foam-polyethylene-foam-fluoropolymer-foam-metal-foam-aerospace-foams-market-by-end-user-industry-general-aviation-commercial-aircraft-military-airc-market-report.html.
Asia-Pacific is the global leader in the consumption of aerospace foams and this dominance is expected to continue until 2019. China is the key market in the region, consuming more than half of the demand for aerospace foams, followed by Japan where consumption is growing steadily. Increase in the consumption of polyurethane foam, polyethylene foam, fluoropolymer foam and metal foam have been observed in Asia-Pacific due to continued industrialization and rise in the manufacturing sector of the region. The continuous growth and innovation, along with industry consolidations, are projected to ascertain a bright future for the industry.
This study estimates the market value for aerospace foams and projects the same by 2019. As a part of quantitative analysis, the study segments the market by types of aerospace foams, and end-user industry at country level with the current market estimation and forecast till 2019. The countries covered in the report are China, Japan, Brazil, Germany, the U.K., France, Italy, Spain, Russia and the U.S.
The segmentation by types includes polyurethane foam, polyethylene foam, fluoropolymer foam and metal foam and others. The segmentation by end-user industry includes commercial aircraft, military aircraft, and general aviation. Further, as a part of qualitative analysis, the research provides a comprehensive review of major market drivers, restraints, opportunities, burning issues, challenges, and key issues in the market. It also includes the company profiling and competitive strategies adopted by different market players, including BASF SE (Germany), Evonik Industries (Germany), Saint-Gobain Performance Plastics (U.S.), The DOW Company (U.S.) and Zotefoams Plc (U.K.), Zotefoams Plc. (U.K.), UFP Technologies (U.S.), ERG Aerospace (U.S.), Roger Corporation (U.S.) and Armacell Group (Germany) Order a copy of this report at http://www.rnrmarketresearch.com/contacts/purchase?rname=306965.
Polyurethane foam is one of the major types of aerospace foams market. It is commercially available in various forms ranging from low to high density with varying rigidity and tensile strength, and are classified as flexible (lightweight) foams & rigid (tough, stiff, and strong) foams. Rigid foams are one of the most popular forms of polyurethane and find applications across a host of segments. Rigid foams have one of the highest insulating R-values per inch typical ranging from R 5.5 to R 8 per inch and are strong, yet lightweight, low-density structures that are both dimensionally stable and moisture-resistant with low vapour transmission. Flexible foams generally range from low density (~6 kilo/m3) to high density (~1,200 kilo/m3) and can easily be cut or molded into almost any variety of shapes and firmness.
Priced at $4650 for a single user PDF, a discount on this research report can be requested at http://www.rnrmarketresearch.com/contacts/discount?rname=306965.
Related Market Reports:
"Composites Market by Type (Carbon Composites, Glass Composites and Aramid Composites), by Manufacturing technology (Layup, Filament winding, Injection molding, Pultrusion, Compression Molding etc.) , by Resin Type (Thermoplastics Composites and Thermosets Composites), by Application (Automotive, Aerospace & Defense, Electronics & Semiconductor, Wind, Construction, Pipe & Tanks, Marine and others), and by Region – Global Trends and Forecasts to 2020" research report is now available with RnRMarketresearch.com. Companies like Chongqing Polycomp International Corp, Cytec Industries, Gurit Holding AG, Hexcel Corporation, Jushi Group Co. Ltd, Mitsubishi Rayon Co. Ltd, Owens Corning, DuPont, PPG Industries Inc, Saertex Group, Saint-Gobain, SGL-Group, Huntsman and Momentive are discussed in this research available at http://www.rnrmarketresearch.com/composites-market-by-type-carbon-composites-glass-composites-and-aramid-composites-by-manufacturing-technology-layup-filament-winding-injection-molding-pultrusion-compression-molding-etc-market-report.html.
"Silicone Coatings Market by Type (Additives, Polymers, 100% Silicone, Water Repellents Silicone), by End-User Industry (Construction, Automotive, Consumer Electronics, Plastic Processing & Manufacturing) – Global Forecast to 2020" research report is now available with RnRMarketresearch.com. Companies like Momentive Performance Materials Inc, Wacker Chemie AG, DOW Corning Corporation, Shin-Etsu Chemical Co,. Ltd, ASTM International, WDG Silicone, Humiseal.(Chase Corporation) and Bluestar Silicones. are discussed in this research available at http://www.rnrmarketresearch.com/silicone-coatings-market-by-type-additives-polymers-100-silicone-water-repellents-silicone-by-end-user-industry-construction-automotive-consumer-electronics-plastic-processing-manufacturin-market-report.html.
Explore more Materials & Chemicals Market Research Reports at http://www.rnrmarketresearch.com/reports/materials-chemicals.
About Us:
RnRMarketResearch.com is an online database of syndicated market research reports covering over 5000+ micro markets (http://www.rnrmarketresearch.com/latest_reports) including life sciences and its multiple sectors like biotechnology. Our database includes reports by leading publishers from across the globe. We provide 24/7 online and offline support service to our customers.