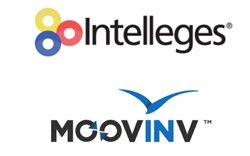 LUMBERVILLE, Pa. (PRWEB) October 06, 2020
Let's face it, as passengers stop traveling, and customers defer delivery of new aircraft, COVID-19 has devastated the Aerospace Industry. Capital intensive aircraft manufacturers and their suppliers confront catastrophic cash flow and liquidity headwinds that threaten to bankrupt vital suppliers.
Meanwhile, innovative companies like Intelleges, with their supplier collaboration and communication platform, are poised to take advantage of the current situation. Intelleges provides large scale OEMs with software that provides a private exchange where BUYERS and SUPPLIERS can communicate and collaborate in real-time.
When Purchase Orders are delayed, or more likely, canceled, BUYERS can assist suppliers in offloading Raw Materials via platforms like Intelleges. For many suppliers, this is their only lifeline, and it could not come any sooner. Suppliers cannot afford to have all of their cash tied up in raw materials inventory without any demand from their current customers. That stuff needs to be offloaded.
Intelleges has teamed up with globally networked raw materials suppliers like MoovInv that can quickly absorb excess raw material inventory and also provide raw materials when purchase orders are delayed.
Barry Neighbors, an industry veteran and one of the founders of the Supplier Excellence Alliance (SEA), says, "this makes total sense. It provides a release valve, whereby key suppliers can be helped when purchase orders are canceled, and also can help when purchase orders are delayed. Aircraft makers will continue to face cash-flow shortages, production challenges, and cascading effects throughout the supply chain that may weaken the industrial base that supports complex manufacturing. If companies are concerned about keeping their suppliers in business, I can't imagine a better way than working with the Intelleges platform and the MoovInv Raw Materials network. It is the one-two punch that can help right now."
Jacques Ouellet, CEO of MoovInv, says, "Hey, we are here to help. We have to do more as an industry to help smaller suppliers. There is no reason why they should be stuck with unwanted raw materials inventory. We can help them find a buyer for that inventory much faster than they would be able to on their own. Many companies are going out of business because during COVID, purchase orders and long-term contracts have been canceled, and they are essentially holding excess raw materials inventory. We can help them."
Intelleges CEO, John Betancourt, agrees, "MoovInv is a great partner. They are one of the good guys. They are there to help, and we make it possible with our platform. Together we combine greater supply chain visibility and access to real-time assistance. Today, when time is of the essence, it can make a difference in terms of assisting supply chain participants who are having a hard time. Everybody has to work together."
If the Aerospace Industry is going to remain healthy and survive after COVID - 19, everyone has to work together. Applications that help BUYERS and SUPPLIERS communicate and collaborate, and companies that can BUY/SELL raw materials are part of that industry-wide solution. The fact that these two companies allied indicates just how quickly Aerospace is transforming and directing efforts to help maintain a healthy and viable supply chain.