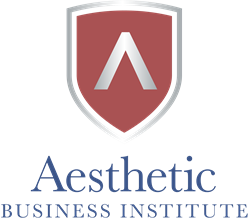 BANFORD, Conn. (PRWEB) December 07, 2018
Albright is the owner of BodyLase, a medical spa with two locations in the "Research Triangle" section of North Carolina. With her husband, Dr. Daniel Albright, Karen opened BodyLase in 2002 and has grown the company into a business with annual revenue of over three million dollars. She is a graduate of Dartmouth College and the University of Connecticut School of Law. Karen practiced law with a large firm in Connecticut for several years and has also taught legal writing at the University of North Carolina School of Law and Duke Law School.
"Karen is an exceptional addition to the ABI board and brings many great strengths with her background in law, as well as her great success as an entrepreneur in the aesthetic medical industry," commented Francis X. Acunzo, chairman of the ABI board and CEO of Acara Partners and Reach Beyond Marketing.
Albright joins a distinguished group of business and medical aesthetic experts on the ABI board of directors, which includes:

Judy Alexander, practice owner, Skin Care Institute, Tulsa, OK
Aaron Burton, chief operating officer, Sciton, Dallas, TX
Robbi Grayson, director of business development, Acara Partners, Branford, CT
Terrence Keaney, MD, dermatologist at Skin DC, Arlington, VA
Jared Mallailieu, DO, cosmetic surgeon at the Laser Center of Maryland, Severna Park, MD
Sarah Mess, MD, plastic surgeon at Sarah Mess MD, Columbia, MD
Terri Ross, chief operating officer, Lasky Aesthetics and Laser Center, Beverly Hills, CA
Jeff Routledge, president and CEO of MedResults Network, Avon, CT
Rob Trow, owner/CEO of Environ Skin Care–DermaConcepts, Delray Beach, FL
NJ Wazaney, vice president of commercial development, Merz North America, Pompton Lakes, NJ
Paula Young, BS, RN, director of public relations at Young Medical Spa, Landsdale, PA.
Under the direction of Erica Collins, executive director, and John Powers, PhD, director of education and research, the Aesthetic Business Institute joins Reach Beyond Marketing, a digital communications and marketing agency, as part of the Acara Partners family of businesses. Since 2003 when Acara Partners was founded, entrepreneurial husband-and-wife team Francis and Colleen Acunzo have applied their years of experience in the aesthetic medical world with great success. Their experience and dedication has established Acara Partners as the industry's quintessential, comprehensive business advisory, marketing, advertising and digital agency.
The Aesthetic Business Institute was established in 2017 and will officially launch in the 2019 with an educational platform designed to provide "industry intelligence to the aesthetic medical industry." Membership in ABI will provide online education, published research, master classes, trend reports, and events for physicians, practice managers, practice owners, providers, and aesthetic industry executives. "The aesthetic medical field is blossoming in so many ways, and ABI will help to establish benchmark standards, best practices for conducting business, and provide insight to help practices improve and grow," Acunzo added.
For more information on Aesthetic Business Institute, please visit: http://www.aestheticbusinessinstitute.org.