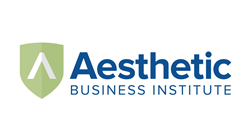 "The Aesthetic Business Institute's mission is to educate its Fellows on how to set up their aesthetic practice for total business success, not piecemeal solutions. That business minded focus begins with financial health, organizational structure, and operational best practices." - Francis X Acunzo
BRANFORD, Conn. (PRWEB) September 17, 2019
The Aesthetic Business Institute (ABI) is excited to announce the comprehensive launch of its online educational platform and Fellowship program for aesthetic industry members. The platform provides resources for physicians, practice managers and the growing number of entrepreneurial business owners within the aesthetic industry. As an e-learning consortium and membership-based platform, ABI is designed to provide its members, or "Fellows", business intelligence tools, industry research, turnkey operational and financial guidance, and a unique practice management certification curriculum.
In addition, ABI has also released the "2019 Aesthetic Industry Market Report." Earlier this year the Institute performed a national survey, gaining insights from over one hundred aesthetic medical professionals. The collective Industry Report uncovers findings and trends related to aesthetic industry practice marketing, patient treatment demands, revenue generating technologies and services; as well as industry manufacturer ratings.
About ABI E-learning
The ABI e-learning platform is rooted in financial and operational business intelligence with tools intended specifically for aesthetic medical businesses to develop and/or grow their practice. Included in ABI's online resources are over 400 pages of SOP documentation and operational manuals, business toolkits, video courses composed of targeted microlessons, financial calculators, practice management certifications, industry research, and much more. The e-learning platform – available 24/7 – is designed with busy aesthetic professionals in mind. ABI provides a self-guided, DIY approach to business development at a pace that can fit into anyone's schedule.
ABI's fundamental business intelligence has been amassed by the collective insights and proven successes of the ABI Advisory Board members and educators who are experienced leaders across the aesthetic medical field. The Advisory Board is headed by Francis X. Acunzo, CEO of medspa810 and contributing founder of the medical spa movement in the United States.
"The aesthetic medical field is currently booming and will continue to grow and expand in the future," Acunzo stated. "ABI was established to fill a business intelligence gap in the educational marketplace for aesthetic medical professionals. It is common for industry educational resources and conferences to focus on treatments, technologies or marketing. The Aesthetic Business Institute's mission is to educate its Fellows on how to set up their aesthetic practice for total business success, not piecemeal solutions. That business-minded focus begins with financial health, organizational structure and operational best practices."
Aesthetic Business Institute – Aesthetic Industry Market Report
The 2019 Aesthetic Business Institute (ABI) Aesthetic Medical Industry Market Survey was conducted over a two-month period during the Spring of 2019 and included 25 questions. Most questions were quantitative in nature and many questions gave opportunity for open-ended comments. In addition to acquiring basic respondent and medical practice demographics, the survey captured trend details on a wide variety of topics related to owning and operating an aesthetic medical practice. These topics included: practice marketing trends, patient demand trends, revenue generating services & technology and aesthetic industry manufacturer ratings.
"In recent years, opening or transitioning to an aesthetic medical practice has emerged as somewhat of a trending 'American Dream' for entrepreneurs and traditional medical professionals, but that 'Dream' comes with known business hurdles," noted Erica Collins, the executive director of ABI and a vice president with Acara Partners. "In fact, despite positive industry growth, 93% of respondents to the ABI industry survey indicated they are currently experiencing some type of operational/organizational hurdle in growing their business." Findings in the 2019 Aesthetic Industry Market Report uncovered that the primary hurdle in growing their business was staffing, followed by marketing, cash-flow and competitive pricing within their local market.
Collins continued, "industry participants have witnessed the impressive growth of successful aesthetic businesses, primarily fueled by advancements in aesthetic technologies and treatment modalities. Parallel to these advancements, emerging marketing campaigns and branded social media engagements have empowered patients to influence the overall success of aesthetic treatments at a practice. Over 90% of our survey respondents use social media to connect with their patients and it's apparent that aesthetic industry manufacturers are turning toward influencer marketing versus traditional marketing. Consumer education, reviews and social media have an unprecedented impact on buying behavior today. That consumer buying behavior is no different for an aesthetic patient and, in turn, the report also indicates this is affecting the buying behavior of aesthetic business owners."
The 2019 Aesthetic Industry Market Report reflected the power of consumer/patient awareness. The Report uncovered that, within the last year, 51% of respondents bought new technology based upon patient demand requests and new patient inquiries, in order to grow their business. The technologies acquired by respondents looking to expand their business to meet patient demands included, but were not limited to, lasers, EMSCULPT®, Hydrafacial®, microneedling, radio frequency, IPL, and hair removal.
"We want the aesthetic business 'Dream' to be a sustainable one for professionals entering the aesthetic industry. That's why we found it so important to couple the comprehensive launch of the Aesthetic Business Institute with the insights found in the 2019 Aesthetic Industry Market Report. Both resources give medical professionals and entrepreneurs crucial business knowledge and key learnings from shared peer experiences. By sharing this business intelligence, we hope aesthetic medical professionals are able to position their aesthetic practice for longstanding success within a rapidly growing industry."
To learn more about patient demand trends, revenue generating services, industry manufacturer ratings and practice marketing trends, as reported by the Aesthetic Business Institute, visit AestheticBusinessInstitute.com/research and request your personal copy of the 2019 Aesthetic Industry Market Report.
About Aesthetic Business Institute
The Aesthetic Business Institute joins the Acara Partners family of businesses to provide business intelligence specific to the aesthetic medical industry. Since 2004, Acara Partners has applied its aesthetic medical industry expertise for the business development, marketing strategy, corporate consultation, strategic planning, sales, and operations of over 200 medspa owners, physicians, hospitals, corporate healthcare clients, health clubs, and investors.
For more information on Aesthetic Business Institute, or to join as an ABI Fellow, please visit: http://www.aestheticbusinessinstitute.com.