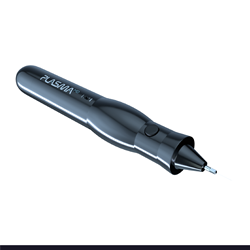 This collection of devices further enhances the range of skincare treatments Aesthetics Biomedical offers with another proprietary technology. We are thrilled to work with the Plasma Concepts® team to take advantage of the amazing sales skills and together bring these amazing devices to the provider
PHOENIX (PRWEB) July 30, 2020
Leading aesthetics company, Aesthetics Biomedical® (ABM) announces a distribution and marketing partnership with Plasma Concepts® for the PlasmaMD and Plasma+, breakthrough German-manufactured, plasma energy devices, formerly known as Genesis and Revelation MD. By joining forces with the industry powerhouse ABM, PlasmaMD and Plasma+ will have expanded branding capabilities to showcase this exciting new category of treatment while growing ABM's strategic portfolio of devices and treatments that maximize results while enhancing the ultimate patient and provider experience.
"At the core of Aesthetics Biomedical® our mission has and will always be to innovate and elevate the patient experience without sacrificing results. Our partnership with Plasma Concepts® adds these leading plasma energy devices into our portfolio, addressing innovation in a relatively untapped category, but uniquely complementing our existing products of SoME® Skincare, and Vivace® RF Microneedle. This collection of devices further enhances the range of skincare treatments we offer with another proprietary technology. We are thrilled to work with the Plasma Concepts® team to take advantage of the amazing sales skills and together bring these amazing devices to the provider," states MaryAnn Guerra, Aesthetics Biomedical® President and CEO.
That proprietary technology is the ARC Energy Technology encompassed within the compact, handheld PlasmaMD and Plasma+ devices. PlasmaMD and Plasma+ are FDA Class II cleared for soft tissue coagulation and lesion removal. The precise ARC in which the plasma energy is delivered to the skin, in both the PlasmaMD and Plasma+, is truly remarkable as it cosmetically helps combat the visible signs of facial aging. As the plasma energy reacts with the air between the skin and the device, the result creates a purposeful outcome designed for skin rejuvenation that targets improvement in skin laxity, resurfacing texture and the appearance of fine lines.
Amy Aarons, Plasma Concepts® President, speaks about the partnership, "At Plasma Concepts, we value the impressive track record in both distribution and marketing that Aesthetics Biomedical® has with their great product offerings and I'm excited to work with this team of impressive talent to advance the brand of PlasmaMD plasma technology within the market. Our combined talents uniquely position us for success."
Forming and building one of the most successful sales and advanced training organizations for medical aesthetics devices, the team at Plasma Concepts® has a history of success and innovation that is exceptional within the industry. As today's demand for minimally-invasive procedures increase, the PlasmaMD and Plasma+ devices offer a consistent solution for areas on the face and body that have been historically difficult to treat. These devices provide unique precision on those difficult areas. Plasma Concepts® pens offer efficacious outcomes for patients and impressive profits for providers making them a satisfying investment for both.
"We are truly looking forward to integrating the PlasmaMD and Plasma+ into the rich digital ecosystem we've built over the past several years. Our unique ability to develop effective marketing campaigns through various channels including public relations, digital, print, and social media has been pivotal to our success in launching two of the most sought-after brands in the aesthetic market by both physicians and consumers. It is an exciting time at Aesthetics Biomedical® with our growing portfolio of brands," continues Sheldon Larson, Aesthetics Biomedical® Chief Marketing Officer.
PlasmaMD and Plasma + are available to providers and physicians beginning July 15, 2020. For more information please visit http://www.PlasmaPenMD.com.
ABOUT AESTHETICS BIOMEDICAL®:
Aesthetics Biomedical, Inc., headquartered in Phoenix, Ariz., is committed to the development and distribution of novel aesthetic devices, products, and services in the global market. Aesthetics Biomedical's innovation center is a leader in breakthrough technologies and combination therapies for its clients, physician network and the aesthetic arena, creating novel patient treatment experiences that benefit from ongoing research, approved clinical indications for use, as well as a personalized approach designed for consumer benefit. For more information, please visit AestheticsBiomedical.com.
ABOUT PLASMA CONCEPTS®:
Plasma Concepts®, headquartered in Woburn, Mass., is an entrepreneurial company with impressive experience in the aesthetics, med-spa and the medical device sales industry. The company was built on principles of prioritizing education and building long-lasting relationships with customers. By focusing on finding the best people in sales, marketing, training and customer service, Plasma Concepts® has become the US market leader in handheld plasma energy devices. For more information, please visit PlasmaConcepts.com.
CONTACTS:
Marketing: Sheldon Larson, Chief Marketing Officer (Sheldon@AestheticsBiomed.com)
Press: Courtney Frappier, Senior PR Manager (CFrappier@AestheticsBiomed.com)