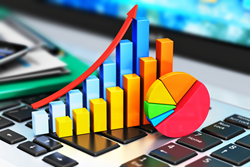 Fort Lauderdale, FL (PRWEB) August 05, 2016
Experience Advertising, Inc., a leading affiliate marketing OPM, has been named the #1 ranked affiliate marketing company for July 2016 on TopSEOs.com's rankings of the best affiliate marketing companies. TopSEOs.com uses several objective criteria when evaluating the top agencies in the digital marketing arena.
Experience Advertising, Inc., founded by e-commerce industry veteran Evan Weber, has been refining their ability to both recruit new affiliates as well as increase production with current affiliates and referral partners for the past almost 10 years. Prior to launching Experience Advertising, Mr. Weber was the Director of Marketing for a B-to-C health portal where he orchestrated all of their Internet marketing and affiliate program growth. Since launching Experience Advertising in 2007, Weber has put the focus on helping affiliate marketers become more effective online marketers so they can increase their potential to earn through online marketing. Weber stated, "I put everything I have learned, and continue to learn in my almost 20 year career in digital marketing, into the helpful content I compose for our affiliate marketers. Our mission is to help every affiliate marketer, regardless of size or experience level, to become more effective and adept at online marketing and social media. Every day, I have phone calls with affiliate marketers, web publishers, and bloggers of all types about how to improve their websites, drive more traffic, and earn more with their web projects. I do this free of charge to the affiliates and web publishers in the affiliate programs we manage." Experience Advertising provides affiliate recruiting campaigns for their clients, as well as completely managing the entire affiliate marketing channel.
About Experience Advertising, Inc.: Experience Advertising was founded in 2007 to help companies grow and manage their affiliate programs on affiliate networks like CJ, Linkshare, Shareasale, and in-house programs. CEO Evan Weber has a vast background in e-commerce marketing and website conversion rate optimization which allows their clients' affiliates to thrive instead of being stifled by a less than adequate converting merchant's website. Weber states that he is able to implement several website-based strategies to boost the overall conversion rate of the client's website, so all of their traffic will perform better, which has a tremendously positive impact on the affiliate marketing channel in particular. Weber stated, "When the advertiser's website converts traffic better overall, their affiliates can really prosper and grow like they should. Few companies place enough emphasis on boosting their own website's conversion rate and therefore aren't able to grow their affiliate marketing channel like they would like to. When you have a truly well converting website, your affiliates will produce more sales and therefore they will put more effort and resources into promoting the company, which increases traffic and sales in the affiliate program. Other agencies just can't provide this level of benefit to their clients' overall website effectiveness, which makes all of the difference in the trajectory of affiliate program growth. Our goal is to make our agency indispensable. We also place a strong emphasis on recruiting as many relevant and niche websites and blogs as affiliates of our clients as possible. Other agencies rely on coupon affiliates to produce the bulk of the sales, the success of which is based entirely on the merchant's inherent website traffic, and lacks the high level of new customer acquisition produced by having a preponderance of relevant affiliates as producers, as well as a diverse roster of affiliates so your sales come from a wide variety of affiliate types. This we find to be a more effective and well-rounded way to grow truly incremental revenue through the affiliate channel for our clients."
Experience Advertising, Inc. offers the following core affiliate marketing services to all types companies that sell on their websites via e-commerce or lead generation:

Affiliate Program Management - which includes maintaining and administrating the client's entire affiliate channel, including: affiliate network management, sending frequent affiliate newsletters/messaging, providing affiliate training courses, and delivering industry-best 24/7 affiliate support.
Affiliate Recruiting and Outreach - the most pro-active affiliate outreach and recruiting campaigns that bring in new affiliates and publishers at a far higher rate than other agencies or without an agency's involvement.
Affiliate Coaching - industry-best one-on-one affiliate coaching and complimentary e-books, articles and videos which are one of the reasons Experience Advertising is beloved by affiliates all over the world.
Affiliate Program Analysis - proving a complimentary analysis and assessments of affiliate programs and the potential they hold for advertisers.
Affiliate Program Growth - no other agency is able to recruit as many relevant, productive affiliates as quickly, proficiently, and cost-effectively as Experience Advertising's affiliate recruiting team.
Outsourced Affiliate Management (OPM) - simply the best, most competent way to grow an advertiser's affiliate program on the major affiliate networks and/or in-house affiliate program.
Affiliate Network Management - first-class, white glove affiliate management and administration of all of the duties and process that are involved with growing and operating large scale affiliate network management.
Affiliate Marketing Strategy - providing cutting-edge ways to scale affiliate programs faster and with more incremental revenue than other agencies or without agency involvement.
Affiliate Education - complimentary e-books, articles, and videos that train affiliate marketers to become better affiliate marketers, which results in quicker affiliate program production.
Affiliate Program Consulting - providing the most effective strategies to companies looking to grow their affiliate marketing channel faster and smarter than typically possible. Exceeding expectations with the advertisers that are provided consulting services through Experience Advertising.
Experience Advertising is a highly regarded OPM (affiliate program management agency) with 1,000's of productive affiliate marketers under management. If you are looking for an outsourced affiliate program management agency (OPM) or digital marketing agency to handle your e-commerce marketing channels, contact Experience Advertising today for a complimentary site evaluation and customized proposal.
View the top ranked affiliate marketing companies here: http://www.topseos.com/rankings-of-best-affiliate-marketing-companies