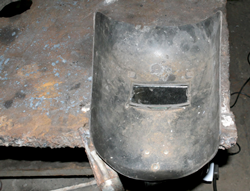 Many students with an associate's degree can graduate with little to no debt.
FORT LAUDERDALE, Fla. (PRWEB) September 13, 2020
Hollywood actor Dennis Quaid is known for his performances in "The Rookie (2002)," "Soul Surfer (2011)," and "Midway (2019)." The dramatic actor now utilizes his skills hosting the educational program "Viewpoint" with Dennis Quaid. The TV segment highlights numerous topics to bring awareness to events and issues taking place across the country. An upcoming episode will feature the benefits of a skilled trade education.
Many college graduates find themselves with a degree they never use out of no longer having any interest in what they spent four years studying, or they are unable to find a well-paying job with their qualifications. As a result, more and more students are seeking out an education in trade schools where they know jobs after graduation are easier to come by.
Trade school degrees come with the bonus of taking less time to complete at a lower cost. While traditional four-year colleges have students continue down a path of learning, the average trade school sets students up to graduate after two years of education and sends them into the workforce.
A community college education comes at a lower price tag, too—the average tuition for a community college education in skilled trades is $10,000 a year. Many students with an associate's degree can graduate with little to no debt.
Community colleges offer education at a lower cost and give students the ability to obtain certifications that will set them up to find work that is in higher demand. Additional details will be in the upcoming episode of "Viewpoint."
"Viewpoint" with Dennis Quaid is cautiously reviewed before airing to a public audience. The educational program has accepted multiple awards.