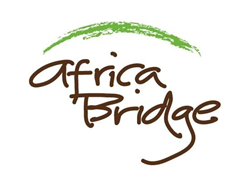 "Africa Bridge has a unique model of sustainable development to assist vulnerable children and entire villages escape extreme poverty," said Ken deLaski, president and founder, Vibrant Village Foundation.
Portland, Oregon (PRWEB) April 12, 2016
Africa Bridge today announced it has received a grant for $500,000 from Vibrant Village Foundation. It is the largest grant ever received by Africa Bridge and continues a collaboration between the two organizations that grew over the last couple of years. The grant will be used to fund the unique five-year community-driven development program of Africa Bridge in six extremely poor villages in Tanzania.
Escaping the engrained cycle of poverty is difficult. Fortunately, a little bit of money and know-how appropriately applied goes a long way. Africa Bridge provides very little direct aid. Instead, the organization teaches the villagers to help themselves. This is achieved by providing start-up capital for support committees and agricultural co-ops, but mostly through extensive training. Some of this is basic farming, some is beginning business and some is entrepreneurial. Africa Bridge also delivers support and training in care-taking and social services, as well as access to health care and education. The Africa Bridge program has proven successful in 28 Tanzanian villages, breaking the poverty cycle for thousands and bringing hope to a region that is among the poorest in the world.
"Africa Bridge has a unique model of sustainable development to assist vulnerable children and entire villages escape extreme poverty," said Ken deLaski, president and founder, Vibrant Village Foundation. "We're excited to extend our relationship with Africa Bridge because their mission dovetails with our commitment to realizing the potential of vulnerable communities."
The funds will be applied over a five-year period by Africa Bridge for work in the Kisondela Ward, where a population of about 12,200 people are spread between six isolated villages in Tanzania's southern highlands. The area is very remote from the country's coastal commercial center in Dar es Salaam or tourist areas near Arusha and Mt. Kilimanjaro. Tanzania has one of the highest rates in the world for HIV/AIDS infection and, with poor access to health care, the incidence in Kisondela is above the national average. Around 20 percent of the population in these villages is considered vulnerable, including approximately 1,400 children, many of whom are orphans or living in elderly-headed households. The program in Kisondela will kick-off this month.
"We're thrilled with the grant and eager to learn from Vibrant Village Foundation, and to implement their ideas for improvement during our work together in Kisondela's villages," said Mark Morford, chairman of the board, Africa Bridge. "With our support, the program will lead to measureable improvements in vulnerable children's lives, the lives of their caretakers, and whole villages. As we've seen in other villages at the end of our five-year program, village committees and co-ops will continue their activities and growth without further outside investment. Co-op members will have gone from eating one meal a day to three meals, from consuming protein once or twice a month to several times per week, nearly all of the children will attend school, and some of their guardians will even start their own businesses. Once too poor and weak to even dream, the villagers will start looking forward to a brighter future."
The Africa Bridge model of sustainable development pairs short-term startup capital with extensive training to enable villagers to overcome dire poverty. At the core, Africa Bridge organizes volunteer villagers into Most Vulnerable Children Committees (MVCCs), which identify and aid those most in need. We train committee members in social services, care-taking skills, legal protections and organizational management, as well as provide access to health care and education. The guardians of vulnerable children are selected by the MVCCs to join income-generating farm co-ops. We implement operating procedures and small business disciplines, while providing seed capital and ongoing training. As harvests and herds grow, the members earn income and co-op membership expands, creating self-sustaining development.
About Vibrant Village Foundation
Vibrant Village Foundation invests in the potential of communities around the world. We provide support in the areas of nutrition and health, clean water, agriculture, education, arts and economic development. Our goal is to achieve results that are measurable and long-term to improve individual lives. More information is available at http://www.vibrantvillage.org.
About Africa Bridge
Africa Bridge is a nonprofit, rural economic development organization that creates sustainable improvement in vulnerable children's lives by providing start-up capital, education and training resources to families. Africa Bridge is currently working in 12 villages in Tanzania. Utilizing a holistic, integrated development model, our self-sustaining programs have improved the lives of thousands of children and their families, and helped lift 28 villages out of the poverty cycle. See http://www.africabridge.org for more information or to donate. Become a follower of Africa Bridge on Facebook.