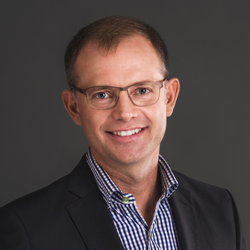 Sage represents not just our many years of experience, but the way we educate our clients. It's always been our mission to make sure they understand the implications of every decision they make.
SAN FRANCISCO (PRWEB) April 20, 2021
Brian Garrett Real Estate Group, one of the first teams to partner with real estate technology company Side, today announced Sage Real Estate and its expansion into Marin, the East Bay, the Peninsula, and Silicon Valley.
Founded in late 2016 by Brian Garrett, Sage Real Estate just reported its most profitable quarter ever, with $17.3 million in sales. Some of that success can be attributed to the addition of two elite agents, Sally Thompson-Hawks and Nicole Gambino, which prompted the company's name change. Thompson-Hawks has worked with Garrett over the last 15 years and specializes in staging, marketing, and relocation clients. Gambino, a former client of Garrett's, has a decade of experience as a tax lawyer, most recently as a partner with Wilson Sonsini.
"As our team started to grow, we needed a name that reflected the depth of the service we offer," said Garrett. "Sage represents not just our many years of experience, but the way we educate our clients. It's always been our mission to make sure they understand the implications of every decision they make."
The company's explosive growth is also due to its performance during the COVID-19 pandemic. As its mostly-referral clientele sought properties in more suburban areas, the San Francisco-based team assisted them in navigating their way out of the city. A recent client transaction was 75 Zircon Place in San Francisco, which sold for $5.1 million last month, $350,000 over the asking price. As housing trends continue, Garrett's team is uniquely positioned to be a resource for buyers and sellers looking to relocate anywhere in the region.
Garrett closed $20.3 million over the last 12 months, mostly remotely. "I'm looking forward to spending more time with my clients and team in San Francisco in 2021, but last year made it clear that we could be of service to clients throughout the Bay Area, even during a pandemic," he said. "Raymond Solis, who's our East Bay expert, has been spearheading Sage's buy/sell transactions, which are some of the most complicated around. Plus, our partnership with Side has ensured that we can operate seamlessly, no matter where we are."
In March, Side announced a $150 million Series D funding round led by Coatue Management, a top global technology-focused investment firm. Side is led by experienced industry professionals and world-class engineers who develop technology designed to improve agent productivity and enhance the client experience. Based on its belief that homeownership is a fundamental human right, Side is on a mission to improve the public good by providing top-performing real estate agents, teams, and indie brokerages with the best system, support, service, experience, and results. It's also the fastest real estate company to reach the $1 billion valuation milestone, doing so in just four years.
About Sage Real Estate
Sage Real Estate uses the wisdom gained over more than 40 years in the Bay Area real estate industry to create stress-free experiences for its clients. By anticipating potential roadblocks and setting expectations upfront, the firm eliminates surprises. Their mission is to ensure that clients understand the far-reaching implications of every decision they make. Headquartered in San Francisco, Sage Real Estate serves the Bay Area, from Marin to Silicon Valley. To learn more, visit http://www.sageteam.com.
About Side
Side transforms high-performing agents, teams, and independent brokerages into successful businesses and boutique brands that are 100% agent-owned. Side exclusively partners with the best agents, empowering them with proprietary technology and a premier support team so they can be more productive, grow their business, and focus on serving their clients. Side is headquartered in San Francisco. For more information, visit http://www.sideinc.com.