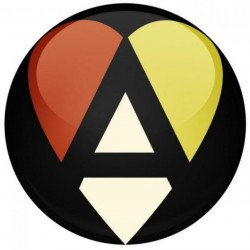 LBRY is all about putting publishers in control of their content
MANCHESTER, N.H. (PRWEB) December 05, 2018
The Anti-Media, an independent media outlet with over 2 million subscribers, has teamed up with tech startup LBRY, Inc. to build LBRYPress - a simple, decentralized way for outlets to publish their content on the web without relying on centralized services and data hosts.
With the click of a button, LBRYPress backs up users' WordPress sites to LBRY's blockchain-based, decentralized network. The software also provides a fully customizable template for publishers to showcase their videos and content on their website.
In their ongoing efforts to support independent media, LBRY is offering LBRYPress to journalists and independent outlets for free, and will offer technical support to organizations and individuals who want their own customized installation. LBRY is also offering grants to independent media organizations that have new and interesting ideas about how to use LBRY through LBRY.fund.
"These new tools from LBRY will insulate Anti-Media from the corporate censorship we've recently been dealing with on social media sites. Now our fans can find all of our content on lbry.theantimedia.com, a decentralized hub for our publishing, and our team will never lose access to our work again," said Nick Bernabe, founder of Anti-Media. "We appreciate LBRY working with us to lead digital publishing into the future with censorship-proof, decentralized, blockchain-based delivery of our content. We will be working to onboard more publishers to embrace these tools before they suffer the same censorship that we've experienced."
For many Americans, independent media is the media that matters. Social media platforms have become a major news source for almost half of all Americans. The last purge of creators erased more than 800 pages, and there's no telling who will be next. The fact that platforms can pull the plug on outlets with millions of followers is deeply concerning to independent journalists and outlets, and it should be deeply concerning to everyone who cares about a free press.
"LBRY is all about putting publishers in control of their content," said LBRY Founder and CEO Jeremy Kauffman. "As centralized services continue to limit the boundaries of acceptable conversation, decentralized alternatives like LBRY are uniquely positioned to help those who are pushed out. This tool will make it easier than ever for publishers to take control of their own destiny."
Members of the independent media who are interested in installing LBRYPress can go to this page to schedule the installation. Tech-savvy readers and developers can view the technical documentation and code here.