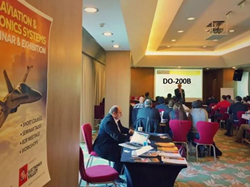 AFuzion has won five of the world's top six DO-200B / Aeronautical Data services contracts in the past year covering Military aviation, UAM, eVTOL, and civilian aviation.
MANHATTAN, N.Y. (PRWEB) July 11, 2020
DO-200B, "Standards for Processing Aeronautical Data," is a cornerstone within modern aviation. While DO-178 and DO-278 garner a greater portion of mindshare, DO-200B is the workhorse upon which all modern aircraft rely, both directly and indirectly. Why? Because DO-200B governs the means by which data necessary for safe aircraft operations is prepared, updated, utilized, and maintained.
To succinctly summarize, DO-200B provides guidance for the following aeronautical aspects:

Minimum standards and guidance for processing aeronautical data;
"Aeronautical Data" = data used for navigation, flight planning, terrain awareness, flight simulators, etc.;
Criteria for developing, changing, and supporting aeronautical data;
Ultimately providing the user with assurance of data quality.
A free introductory whitepaper on DO-200B is available from AFuzion here: Free download AFuzion DO-200B Introduction Whitepaper:
AFuzion has won five of the world's top six DO-200B / Aeronautical Data services contracts in the past year covering Military aviation, UAM, eVTOL, and civilian aviation. AFuzion's new DO-200B Training and DO-200B Auditing services expanding worldwide. AFuzion's DO-200B training classes have been attended by 1,700 engineers worldwide - additional information here: AFuzion DO-200B Aeronautical Data Training Class Information:
AFuzion also has a free DO-200B Aeronautical Data webinar on August 5th; registration is free but limited to 1,000 persons (mas three per company please). Register here: Free DO-200B Training Webinar Registration: