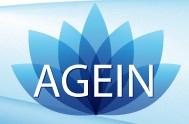 Here in the United States, the economic climate is fragile, with unemployment hovering at 7.3%; that translates into a tough job market
Boston, MA (PRWEB) November 11, 2013
Agein.com, the Internet's premier anti-aging web site focusing on anti-aging tips, news, and advice from some of the foremost experts in the industry, is releasing an expert opinion on recent research that shows an increasing number of men are turning to cosmetic surgery in an effort to improve their employment opportunities.
According to Dr Russell Knudsen, past president of the Australasian College of Cosmetic Surgery, men are increasing turning to plastic surgery to enhance the employment opportunities. Between 2000 and 2012, the number of cosmetic procedures for men increased 22%. From 2011 to 2012, men's use of minimally invasive procedures, such as Botox, rose six percent. (Source: "Men having Botox to stay in work: Australasian College of Cosmetic Surgery," October 23, 2013; http://www.news.com.au/lifestyle/beauty/men-having-botox-to-stay-in-work-australasian-college-of-cosmetic-surgery/story-fnjck634-1226744726028.)
"Here in the United States, the economic climate is fragile, with unemployment hovering at 7.3%; that translates into a tough job market," says Laura Foreman, Agein.com's Anti-Aging Life Coach. "When it comes to having a competitive edge, men are beginning to realize that appearance matters, particularly if they are over 40, when the results of aging begin to show; this is when men turn to Botox or undergo an eyelid and/or brow-lifting surgery. For men 55 and older, facelifts are one of the most popular cosmetic procedures."
When it comes to staying young, cosmetic surgery is a long-term commitment, and with individual procedures costing hundreds of dollars and up, it can get costly. Botox might make wrinkles disappear, but the effect generally lasts for just three months, while dermal filler can last about a year.
"As a restorative surgery, facelifts can last from two to 10 years, depending on the surgery, skill of the surgeon, and patient," Foreman notes. "Keep in mind that a facelift isn't a cure for wrinkles or sun damage. To keep skin looking healthy, it's important to use a comprehensive skin care regimen. Avoid skin care products that contain alcohol, petrolatum, oxybenzone, and mineral oil; instead, to keep skin looking healthy and young, look for products that include gentle ingredients such as alpine rose, plant stem cell extract, and peptides."
About Agein.com: The web site's goal is to inspire and coach its readers to adapt an anti-aging lifestyle that suits their individual needs. Agein.com's anti-aging experts will educate readers on diet, fitness, and skin care, and how all of these areas affect the way people look and feel. Agein.com also provides information on all of the latest advances in anti-aging research, the hottest anti-aging trends in Hollywood, and beauty tips from Laura Foreman, its expert Anti-Aging Life Coach. Agein.com will equip readers with all of the tools they need to make the right anti-aging lifestyle choices. To learn more about Agein Corporation, visit the company's web site at http://www.Agein.com.