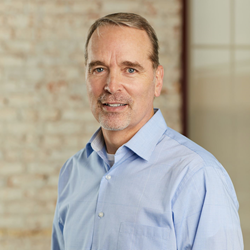 Ageless Innovation LLC announces Dan Gipson as Chief Financial Officer (CFO), effective immediately.
PAWTUCKET, R.I. (PRWEB) December 18, 2020
Ageless Innovation LLC, a global company devoted to reimagining how we positively live and age together through the power of play, today announced Dan Gipson, CPA and senior financial executive, is joining the team as its new Chief Financial Officer (CFO), effective immediately.
Gipson joins Ageless Innovation from Wolverine Worldwide, where he served as the Global Vice President of Finance and Sales Planning in the Saucony Division. There, Gipson demonstrated success in managing and accelerating the company's global revenue plan among wholesale, retail, distributor, and joint venture partners.
"Dan comes to Ageless Innovation with proven financial expertise in global brand management, new business development, and corporate strategy," said Ted Fischer, Co-Founder and CEO of Ageless Innovation. "We are certain that his experience within the financial world – combined with his integrity and passion for helping others – will be a huge asset to our tightknit team as we look to further enhance the wellbeing of older adults and their families through the power of play."
Gipson brings nearly 30 years of accounting and financial experience with him as he transitions to CFO of Ageless Innovation. In his new role, he will lead all aspects of the company's financial operations. He will report directly to Fischer.
Throughout his professional career, Gipson has served as an active member of the American Institute of Certified Public Accountants (AICPA). He recently completed an impressive leadership program at the Harvard Business School designed to maximize team productivity, drive innovation, and secure a competitive edge. In his spare time, he volunteers with a local Soup To Go program to feed the homeless, he is very active with the Run For Good Program which helps to combat childhood obesity, and helps to shape the lives of young scouts as an assistant scout master for the Boy Scouts of America.
About Ageless Innovation:
Ageless Innovation is a global company devoted to developing fun and engaging products for older adults. Beginning with the award-winning line of Joy for All Companion Pets, Ageless Innovation is focused on creating products that promote fun, joy and play while reducing the cost of care and creating meaningful connections for older adults, their families, and caregivers. http://www.joyforall.com