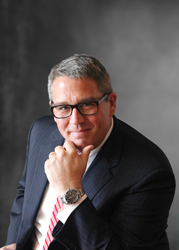 PAWTUCKET, R.I. (PRWEB) February 13, 2020
Ageless Innovation LLC, a global company devoted to reimagining how we positively live and age together through the power of play, today announced Jim Murphy, former Vice President of Innovation at UnitedHealthcare Medicare & Retirement, is joining the company as its new Senior Vice President of Healthcare.
As a key leader of innovation within UnitedHealthcare's Medicare and Retirement line of business, Murphy brings an unparalleled wealth of knowledge and commitment to the older adult population with him to Ageless Innovation. In his previous role, Murphy was responsible for the planning and execution of innovation initiatives with the organization's largest partner, AARP. Under his supervision, the companies collaborated on large-scale projects that tackled domains such as caregiving, diabetes prevention, fall prevention, social isolation/loneliness, Alzheimer's/dementia support, advance care planning, and Medicare education and decision support.
"Jim is one of the most highly respected people in the older adult space, and will be a key resource and thought leader as we work to continue building upon our mission to enhance the wellbeing of older adults and their families through the power of play," said Ted Fischer, Co-founder and CEO of Ageless Innovation. "We could not be more excited about the future of our company with Jim on the team."
As the Senior VP of Healthcare, Murphy will spearhead Ageless Innovation's growing business with a variety of healthcare organizations and CMS related grant programs. He will also be responsible for expanding Ageless Innovation's footprint as an approved nontraditional intervention for older adults who are lonely, socially isolated or living with cognitive impairment including all forms of dementia.
"I've had the pleasure of working alongside the Ageless Innovation team during my time at UnitedHealthcare, and I've witnessed firsthand the impact of the Joy for All Companion Pets line of products," said Murphy. "I'm thrilled about the opportunity to continue championing solutions for older adults and joining the dynamic Ageless Innovation team."
Throughout his professional career, Murphy has served on the board of the National Alliance for Caregiving and has been an active volunteer for the Caregiver Action Network.
About Ageless Innovation:
Ageless Innovation is a global company devoted to developing fun and engaging products for older adults. Beginning with the award-winning line of Joy for All Companion Pets, Ageless Innovation is focused on creating products that promote fun, joy and play while reducing the cost of care and creating meaningful connections for older adults, their families, and caregivers. http://www.joyforall.com
Connect with Ageless Innovation on social media:
Facebook: @JoyForAllCompanionPets
Twitter: @JoyForAllPets
Instagram: @JoyForAllPets
MEDIA CONTACT:
Christie Damato
Litzky Public Relations
(201) 222 – 9118 x27
cdamato@litzkypr.com