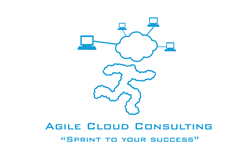 "We look forward to highlighting the importance of working with a trusted technology partner to help organizations focus on their mission and avoid costly system rework and technical debt."
NEW YORK (PRWEB) April 06, 2021
The award winning educational series, Viewpoint with Dennis Quaid, will highlight the role of cloud technology in these unprecedented times. Cloud technology has enabled organizations to engage with their customers/constituents at all levels in new and sophisticated ways. Many organizations need technology advisors that not only understand the technologies but also the application of the technologies to best meet the needs of the organization. This is especially true with CRM technology where a misaligned implementation can negate many advantages of the technology.
Agile Cloud Consulting CEO Sharif Shaalan and CTO Timothy Ay will use their extensive background on the subject to educate a national audience on the importance of working with trusted partners when embarking on technology initiatives. The episode will be filmed in June 2021 and will air later this year.
"We look forward to highlighting the importance of working with a trusted technology partner to help organizations focus on their mission and avoid costly system rework and technical debt."
Founder & CEO, Sharif Shaalan
More about Agile Cloud Consulting
Whether you are a small startup or a global enterprise, Agile Cloud Consulting is a trusted partner for providing end-to-end CRM implementation and product development services. Our expertise includes extending and customizing technology, enabling business processes and strategic planning for the future. We understand the complexities involved in business and specialize in for-profit, non-profit, higher education, and healthcare. With years of experience and hundreds of successful implementations, we will help achieve your organizational goals. Agile Cloud Consulting recently ranked #21 on the Inc. 5000 list of fastest growing private companies in the New York Metro region.
More About Viewpoint with Dennis Quaid
As a unique educational platform, Viewpoint is distributed nationally. The award-winning series has featured a variety of the world's most influential organizations. Host Dennis Quaid has an array of film and television credits as an actor, director, producer and Golden Globe nominee. Quaid has been featured in numerous box office hits from "Any Given Sunday" to "Vantage Point."