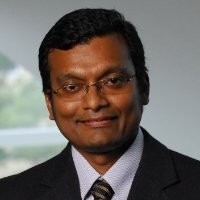 ATLANTA (PRWEB) November 01, 2021
Agillitics, a premier provider of digital supply chain services, announced today that it has named Krish Das as its Chief Data and Technology Officer effective November 1st 2021. Das will bring his 20+ year successful track record of driving Big Data Technology, Data Operation, and Data Governance to Agillitics. This marks another executive hire for Agillitics, a decision based on the high growth trajectory for the business.
"I am excited to join Agillitics as Chief Data and Technology Officer." Krish expresses, "Agillitics brings a unique combination of deep Supply Chain domain knowledge with extensive Data Science and Data Engineering expertise to the table to provide next generation Supply Chain Analytics solutions. Agillitics is well positioned to become an industry leader, and I am looking forward to bringing my Data and Analytics leadership experience from Financial and Retail industries to contribute to that journey."
"Today we are thrilled to formally announce that one of the top leaders in the technology and analytics space has decided to join Agillitics. Krish and I met working in the same group during our Georgia Tech MBA program a decade ago, and he immediately impressed me with his vision and passion for technology," says Agillitics' President & CEO, Tim Judge. "Adding Krish to our leadership team will allow us to further grow our technology footprint in the market and expand our services to the IT enterprise."
About Krish Das
Krish has spent the last two decades helping enterprises capture and properly store, manage, and leverage large scale data. His efforts have led to the standardization of best-in-class data engineering at organizations such as SunTrust and Inspire Brands. Krish additionally guided visualization and advanced analytics efforts that led to significant revenue increases and operational cost savings across supply chain and marketing business units.
About Agillitics
Agillitics is a supply chain analytics consulting and technology firm based in Atlanta, GA. Through business intelligence, analytics and optimization, Agillitics empowers companies to make prescriptive and proactive data driven decisions to improve operational performance, enable innovation and drive competitive advantage across industry verticals. Agillitics enables organizations to unlock the value in their data by providing different leading practices and mechanisms to view data (Dashboards, Control Towers, Predictive Capabilities). This can be done through a single data source, or Agillitics can integrate datasets from multiple systems (ERP/WMS, WMS/MHE, ERP/TMS/WMS).