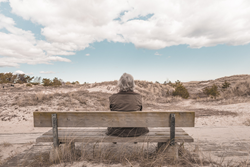 TUCSON, Ariz. (PRWEB) September 26, 2018
September is World Alzheimer's Month, a time dedicated to raising awareness about the prevalence of Alzheimer's disease and the many challenges families can face once someone they love is diagnosed. According to the Alzheimer's Association, 5.7 million Americans are living with Alzheimer's. In addition, 16.1 million people are acting as unpaid caregivers for those diagnosed. Many of those caregivers are long-distance, meaning that they live an average of 450 miles, or 7 hours of travel time, away from those they are caring for.
The pressure that long-distance caregivers face can be overwhelming, especially for those in the so-called 'sandwich generation': adults who are caring for both their parents and their children at the same time. Long-distance caregivers often need to take time off of work in order to travel, resulting in lost wages and forced early retirement. This time commitment only grows as the person with Alzheimer's progresses through the stages of the disease, requiring more assistance as time goes on.
Every year, caregivers for those with Alzheimer's provide 18.4 billion hours of unpaid caregiving support. According to the Family Caregiver Alliance, the average length of caregiving responsibility is 4 years. Luckily, families don't need to traverse this journey alone. Aging Life Care Professionals®—also known as geriatric care managers—can step in and help families assess their loved one's caregiving needs, coordinate the required services and resources, and provide support as end-of-life decisions become necessary. ALCPs can be the 'eyes and ears' for long-distance caregivers, whether that means providing weekly check-ins for someone desiring to age in place or transporting the person to medical appointments and acting as the liaison between doctor and primary caregivers. ALCPs can ease the burden of caregiving for someone with Alzheimer's and allow the primary caregivers to focus on their relationship with their loved one.
Every 65 seconds, someone is diagnosed with Alzheimer's disease. Look for these 10 signs that may signal the onset of Alzheimer's, as provided by the Alzheimer's Association:

Memory loss that disrupts daily life
Challenges in planning or solving problems
Difficulty completing familiar tasks at home, at work or at leisure
Confusion with time or place
Trouble understanding visual images and spatial relationships
New problems with words in speaking or writing
Misplacing things and losing the ability to retrace steps
Decreased or poor judgment
Withdrawal from work or social activities
Changes in mood and personality
If you or a loved one has been diagnosed with Alzheimer's disease, there is support. Find an Aging Life Care Professional® in your area at aginglifecare.org.
###
ABOUT the Aging Life Care Association ® (ALCA): ALCA (formerly known as the National Association of Professional Geriatric Care Managers) was formed in 1985 to advance dignified care for older adults and their families in the United States. Aging Life Care Professionals® have extensive training and experience working with older adults, people with disabilities, and families who need assistance with caregiving issues. They assist families in the search for a suitable nursing home placement or extended care if the need occurs. The practice of Aging Life Care™ and the role of care providers have captured a national spotlight, as generations of Baby Boomers age in the United States and abroad. For more information or to access a nationwide directory of Aging Life Care Professionals, please visit aginglifecare.org.