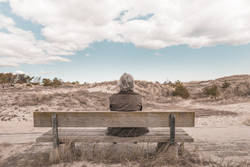 TUCSON, Ariz. (PRWEB) June 03, 2019
As Americans grow older, many of them will require additional aid with their day to day tasks—dressing, preparing food, taking a shower. For many families, those tasks fall to the "unpaid caregivers"—adult children, grandchildren, and other relatives assisting older adults as they age. The number of unpaid caregivers is growing—up to 43 million at the most recent survey in 2017. This number is expected to spike as the Baby Boomer generation grows older.
Unpaid caregiving is a stressful, often overwhelming role. According to the caregiving initiative Embracing Carers, nearly half of the unpaid caregivers surveyed suffered from depression, and 45% did not have time to attend to their own health needs. A study conducted by Stanford University in 2002 found that 40% of caregivers for those with dementia died from stress-related illnesses before the person receiving the caregiving help.
According to the Mayo Clinic, signs of caregiver stress can include:

Feeling overwhelmed or constantly worried
Feeling tired often
Getting too much sleep or not enough sleep
Gaining or losing weight
Becoming easily irritated or angry
Losing interest in activities you used to enjoy
Feeling sad
Having frequent headaches, bodily pain or other physical problems
Abusing alcohol or drugs, including prescription medications
If you or a loved one are feeling burdened with caregiver stress, an Aging Life Care Professional can help. Also known as geriatric care managers, these experts usually have backgrounds in social work or nursing, and can help families arrange services to help their older loved one. One of the ways that ALCPs can help is by arranging professional caregivers to come provide aid in the home.
"Having a professional caregiver in the home can provide a loved one with many benefits," says Stacey Buechler, with ALCA Corporate Partner Right at Home. "Caregivers go through extensive training on specific conditions such as Dementia, Alzheimer's, etc. and have tools and resources to assist with aging in the home, where a family caregiver may not have access to these resources, education or knowledge. A professional caregiver can also provide person centered care and eliminate the emotional component of a family member caring for their loved one."
Aging Life Care Professionals help families whose older loved ones live in a different city, helping to cut down on time off work for travel. ALCPs work alongside the families to set up support services that can help reduce caregiver stress.
If your family is in need of care management services, you can find a local Aging Life Care Professional at http://www.aginglifecare.org.
ABOUT the Aging Life Care Association (ALCA)
ALCA (formerly known as the National Association of Professional Geriatric Care Managers) was formed in 1985 to advance dignified care for older adults and their families in the United States. Aging Life Care Professionals® have extensive training and experience working with older adults, people with disabilities, and families who need assistance with caregiving issues. They assist families in the search for a suitable nursing home placement or extended care if the need occurs. The practice of Aging Life Care™ and the role of care providers have captured a national spotlight, as generations of Baby Boomers age in the United States and abroad. For more information or to access a nationwide directory of Aging Life Care Professionals, please visit aginglifecare.org.