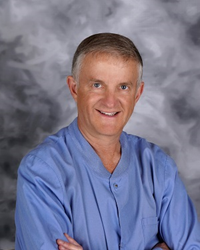 Agoura Hills, CA (PRWEB) May 03, 2017
Agoura Hills dentist, Dr. Shindler, is now offering complimentary consultations for sleep apnea. We spend up to a third of our lifetime sleeping, but the quality of that sleep is critical to good health. Unfortunately, many people are acquiring a sleep debt, not because they are skimping on sleep time, but due to a common but serious sleep disorder called sleep apnea. Sleep apnea causes pauses in breathing that require the brain to wake briefly, preventing sufferers from ever really getting a good night's sleep.
According to the NIH, about seventeen percent of women and thirty-four percent of men between the ages of thirty and seventy may have sleep apnea. But because symptoms can be easy to miss, they are undiagnosed and untreated. Untreated sleep apnea can have serious consequences for health, including an increased risk of high blood pressure, type 2 diabetes, metabolic syndrome, liver problems, cardiovascular disease, and complications during surgery. Sleep apnea can also affect the sufferer's sleep partner.
A complimentary consultation with Dr. Philip Shindler will allow patients to learn more about this common sleep disorder and their options for treatment. An exam and testing may be needed for an accurate diagnosis. Dr. Shindler can explain patients' treatment options, which might include a custom-fit appliance. Sleep apnea oral appliances fit much like a mouth guard but are designed specifically to keep the airway open during sleep. They are highly effective for patients with mild to moderate sleep apnea.
Dr. Shindler offers comprehensive dental care, including tooth-colored fillings, porcelain crowns, teeth whitening, CariFree, fluoride treatments, porcelain veneers, Invisalign, TMJ treatments, and tooth implant restorations. Sleep apnea treatments are also available to help improve the quality and quantity of sleep.
About Dr. Shindler
Dr. Shindler is a graduate of WITS University's School of Dentistry in Johannesburg, South Africa, where he grew up. After immigrating to California in 1981, Dr. Shindler completed a postgraduate program at UCLA. He has been working side-by-side with his wife Beverly in the Agoura Hills area since 1987 and has completed numerous continuing education programs, seminars, and study groups, particularly in implant restoration and Invisalign treatment. Dr. Shindler is a member of the American Dental Association, the California Dental Association, the Alpha Omega Dental Society, and the Conejo Valley Academy.