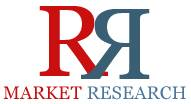 The global market for agriculture equipment is estimated to grow in order to reach $201.03 billion by 2019.
(PRWEB) November 18, 2014
Agriculture Equipment Market report provides comprehensive analyses and insights (qualitative and quantitative) of this market. This report highlights the potential growth opportunities in the coming years, while also covering a review of the drivers, growth indicators, restraints, challenges, legislation trends, competitive landscape, market dynamics, and other key aspects of the market. The key players in the global agriculture equipment market have been identified and profiled. Complete report is available at http://www.rnrmarketresearch.com/agriculture-equipment-market-by-region-self-propelled-equipment-market-by-type-implements-market-by-function-harvesting-planting-fertilizing-haying-market-report.html .
For agriculture equipment market Asia-Oceania is estimated to be the fastest-growing market, by having accounted for 44.1% in 2013. The region is home to the world's fastest-growing countries in terms of population, namely, India & China. In order to meet the growing demand of food due to rise in population has pushed the demand for farm mechanization. In order to promote the farm equipment usage, government has run a number of farm credit programs in the region and also all over the world so as to provide sound and dependable credit to farmers when in need.
Companies profiled in agriculture equipment market are Agco Group, Claas, Cnh, Iseki & Co. Ltd, Jcb, John Deere (Deere & Company), Kubota, Mahindra & Mahindra Limited (M&M), Same Deutz-Fahr S.P.A and Yanmar Co. Ltd. Order a copy of this report at http://www.rnrmarketresearch.com/contacts/purchase?rname=242075 .
Positive factor for the agriculture equipment market is increase in population around the world; other factors such as the technological innovation, growth in awareness among farmers, and increase wages owing to the shortage of agricultural/farm labor are estimated to be significantly driving the market, globally.
In this report the agriculture equipment market is broadly classified into Asia-Oceania, North America, Europe, and RoW in terms of key regions, focusing on the key countries in each of these regions. Again, this report provides comprehensive data about global agriculture equipment market in terms value. This market size for the period between 2012 and 2019, is provided in terms of $ billion. Priced at $4650 for a single user PDF, a discount on this research report can be requested at http://www.rnrmarketresearch.com/contacts/discount?rname=242075 .
Browse Related Report:
"Pre-Harvest Market: By Types(Primary Tillage Equipments, Secondary Tillage Equipments, Planting Equipments, Irrigation Equipments, Plant Protection and Fertilizing Equipments, Others), By Geography: Trends & Forecasts To 2018" research report is now available with RnRMarketResearch. Companies like AGCO Corp, Alamo Group Incorporated, Bucher Industries Ag, CNH Global, Daedong Industrial Co. Ltd, DEERE & Company, Escorts Group, Exel Industries, Foton Lovol International Heavy Industries Ltd, Horsch Maschinen Gmbh, Iseki &Company Ltd, Kubota Tractor Corporation, Kukje Machinery Corporation Ltd, Mahindra & Mahindra Ltd, Netafim Ltd, Rain Bird Corporation, Tractors &Farm Equipments Ltd (TAFE), The Toro Company, Valmont Industries Inc and Yanmar Company Ltd are discussed in this research available at http://www.rnrmarketresearch.com/pre-harvest-market-by-typesprimary-tillage-equipments-secondary-tillage-equipments-planting-equipments-irrigation-equipments-plant-protection-and-fertilizing-equipments-others-by-geography-t-market-report.html .
Explore more Farming Equipment Market Research Reports at http://www.rnrmarketresearch.com/reports/food-beverage/agriculture/farming-equipment .
About Us:
RnRMarketResearch.com is an online database of syndicated market research reports covering over 5000+ micro markets (http://www.rnrmarketresearch.com/latest_reports ) including life sciences and its multiple sectors like biotechnology. Our database includes reports by leading publishers from across the globe. We provide 24/7 online and offline support service to our customers.