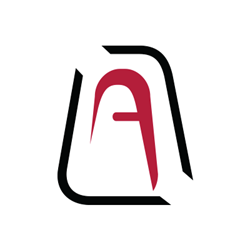 MILWAUKEE (PRWEB) October 29, 2018
WHAT:
AHEAD, a leading provider of IT consulting and enterprise cloud solutions, will host the Milwaukee Azure Innovation Day on Thursday, November 1, 2018 at Microsoft's Milwaukee office. Given the hyper-adoption of Azure, the half-day workshop will focus on the most popular Azure services, empowering attendees to quickly get workloads running on the platform.
The four-hour workshop will include an overview of Azure as well as presentations on Azure compute, Azure Storage services, Azure monitoring and operations and automation technologies.
WHO:
The workshop is free to IT professionals seeking to increase their knowledge and understanding of Azure and the best practices for adopting this platform. Participants should bring a personal laptop to access the Azure platform, along with a pre-established Azure account.
Note: If you do not have an existing Azure account, Microsoft is offering a free 30-day account including $200 of credit to attendees. To access the free trial, click here.
WHEN:
Thursday, November 1, 2018, 1:00 – 5:00 P.M. CT
WHERE:
Microsoft Office
833 E. Michigan Street, Suite 860
Milwaukee, WI 53202
For more information and to register:
https://bit.ly/2MQMEmW
About AHEAD
AHEAD transforms how and where enterprises run applications and infrastructure. From strategic consulting to implementation and managed services, AHEAD creates tailored solutions at all stages of the enterprise cloud journey. Headquartered in Chicago, AHEAD maintains offices in Michigan, Minnesota, North Carolina, Ohio and Wisconsin. To learn more, visit http://www.ThinkAhead.com and follow AHEAD on Twitter at @ThinkAheadIT.