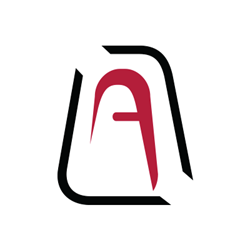 Raleigh, N.C. (PRWEB) July 24, 2018
WHAT:
Hosted by Data Connectors, the 2018 Raleigh Cybersecurity Conference will bring together cybersecurity experts from every major industry to discuss critical issues such as cloud security, email security, VoIP, LAN security, wireless security & more. The conference will showcase the broad spectrum of new and emerging information security products and services to solve today's complex IT security challenges.
During the conference, Steven Aiello, chief security and compliance architect at AHEAD, a leading provider of IT consulting and enterprise cloud solutions, will present a session titled, "Cybersecurity KPIs to Secure Your IT Environment." This will not be a theoretical approach to security, rather an analysis of the most common attack vectors and patterns that are used to compromise IT assets. Attendees will walk away with actionable steps to start proactively protecting their environment from the latest security breaches.
WHEN:
Session Seven: Cybersecurity KPIs to Secure your IT Environment
Date: July 26, 2018
Time: 1:30 p.m. – 2:00 p.m. EST
WHERE:
Raleigh Cyber Security Conference
Sheraton Raleigh Hotel
421 South Salisbury Street
Raleigh, NC 27601
For more information about the Raleigh Cyber Security Conference and to register, visit: https://www.dataconnectors.com/event/raleigh2018/
WHO:
Steven Aiello is a chief security and compliance architect at AHEAD, a leading provider of IT consulting and enterprise cloud solutions. An expert in enterprise IT security, Aiello helps clients build better security operations programs to identify risks and mitigate security concerns. He holds a Bachelor of Arts in technology management and a Master of Science with a concentration in information assurance from Eastern Michigan University.
His certifications include CISSP (Certified Information System Security Professional), ISACA CISA, SANS GSEC, SANS GCIH, VMware VCP (VMware Certified Professional), VMware VCAP-DCD (VMware Certified Advanced Professional – Data Center Design), and Cisco CCNA (Cisco Certified Network Associate)
About AHEAD
AHEAD transforms how and where enterprises run applications and infrastructure. From strategic consulting to implementation and managed services, AHEAD creates tailored solutions at all stages of the enterprise cloud journey. Headquartered in Chicago, AHEAD maintains offices in Michigan, Minnesota, North Carolina, Ohio and Wisconsin. To learn more, visit http://www.ThinkAhead.com and follow AHEAD on Twitter at @ThinkAheadIT.