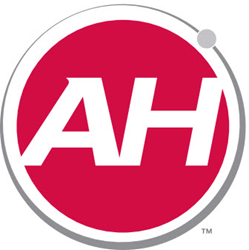 As the company grows, Mike Dwyer and I will always ensure that we stay true to the roots, core values and mission that Bill developed when he first launched AH." Bob Waller, Jr. AH President and CEO
Mount Laurel, NJ (PRWEB) July 25, 2017
AH, a professional services firm that specializes in helping non-profit organizations achieve their mission, create value, and advance their causes, industries, and professions, announces that as of June 26, President and CEO Bob Waller, Jr., CAE and CERO Mike Dwyer, CAE have become the sole, joint owners of AH, as founder William MacMillan, CAE, MBA, officially retires.
"When I started AH, then Association Headquarters, Inc, I had two clients and was working out of a one-bedroom apartment," said Founder Bill MacMillan, CAE, MBA. "AH has come so far, now working with over 40 client partners who utilize our full-service and project and consulting offerings. I am confident that under the leadership of both Bob and Mike, the company will continue to grow, leading the AH brand into the future."
Waller joined AH in 1987 as an executive director for one of AH's client partners. He is a passionate association professional and volunteer leader who loves helping volunteer leaders set the path for their association in order to achieve their goals. Recognized by colleagues as a leader in the association management industry, Bob has received several industry awards including the MASAE Points of Light Award, the NJSAE Excellence in Association Management Award, and the designation of Fellow by ASTM International. Waller was also honored with the Customer Service CEO of the Year award from the Customer Service Institute of America. Bob is responsible for leading the company in meeting its strategic goals, as well as serving as the keeper of the company culture.
"Thirty years ago when I joined AH, there wasn't any doubt that this is where I wanted to be," said AH CEO and President Bob Waller, Jr., CAE. "I am excited to move forward with Mike, advancing AH and expanding the services we can offer current and prospective clients. As the company grows, Mike and I will always ensure that we stay true to the roots, core values and mission that Bill developed when he first launched AH."
Mike Dwyer, CAE serves as the Chief Executive Relationship Officer (CERO) for AH and is responsible for charting the course, developing the vision and implementing the necessary steps to ensure long term healthy client relationships between AH and the company's 25+ full-service clients. He also currently serves as President of AH's legacy client partner, the Juvenile Products Manufacturers Association (JPMA). JPMA has been with the company since AH was founded in 1978. MacMillan, Waller and Dwyer have all served in the capacities of Executive Director and President of JPMA. In 2006, Dwyer was selected by Association TRENDS magazine as a Young & Aspiring Association Professional, and in 2011, was the recipient of the Mid-Atlantic Society of Association Executives Points of Light Award, an award honoring an MASAE member who has demonstrated a commitment to his or her community and the needs of others. Mike was also President of the Delaware Valley Society of Association Executives (DVSAE) before the organization merged with the New Jersey SAE to form MASAE.
"I am thankful for being able to be a part of the growth of the company," said CERO Mike Dwyer, CAE. "Working together as a team with Bill and Bob has helped AH get to where it is today and has contributed to making it one of the largest and most respected association management companies in the industry. We are known for our work and dedication to the industry and our client partners, and I am sure that will continue as Bob and I move forward as partners of AH."
For more information about AH and its services, visit http://www.AHredchair.com.
About AH
AH is a professional services firm that specializes in helping non-profit organizations achieve their mission, create value and advance their causes, industries and professions. The Mt. Laurel – based company is composed of four main divisions within AH; a full-service association management company (AMC); a marketing and communications agency; a meetings & events management team; and a division that focuses on other custom solutions such as strategic planning, website builds and database integrations, accounting, recruitment, public affairs and lobbying, certification management, and growing non-dues revenue. AH maintains AMC Institute Charter Accreditation status. The AMC Institute Accreditation program is based on an ANSI Standard. As named by the Customer Service Institute of America (CSIA), AH is a Gold Certified Customer Service Organization. For more information, visit http://www.AHredchair.com, connect with AH on Facebook on youtube.com and follow @AHredchair on Twitter.
# # #