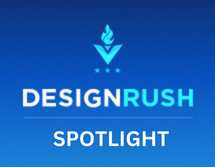 MIAMI (PRWEB) February 24, 2023
A Tidio study revealed that 88% of customers used a chatbot at least once in 2022. The recent advancements in AI-powered technologies increased user interest but also competition among tech giants developing these products.
DesignRush, a B2B marketplace connecting businesses with agencies, is keeping track of these advancements and shares some of the most promising new language models.

𝗖𝗵𝗮𝘁𝗚𝗣𝗧 launched in November 2022 and New York Times referred to the tool as the best AI chatbot ever released to the general public
𝗘𝗿𝗻𝗶𝗲 𝗕𝗼𝘁, which internal trials should end in March, is an embedded feature in Baidu's products that is able to integrate extensive knowledge with massive data
𝗕𝗮𝗿𝗱 is an AI tool created by Google that had its live demonstration in early February this year
𝗣𝗿𝗼𝗺𝗲𝘁𝗵𝗲𝘂𝘀 𝗠𝗼𝗱𝗲𝗹 is a language-learning AI tool developed by Microsoft that the company incorporated into its search engine, Bing
Despite their attractiveness to the public, these AI chatbots are yet to be refined.
Read more about these AI tools in the full Spotlight news feature.
About DesignRush:
DesignRush.com is a B2B marketplace connecting businesses with agencies through expert reviews and agency ranking lists, awards, knowledge resources and personalized agency recommendations for vetted projects.