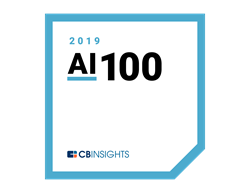 NEW YORK (PRWEB) February 06, 2019
CB Insights today named AI.Reverie to the third annual AI 100 ranking, showcasing the 100 most promising private artificial intelligence companies in the world.
"After being named to the AI 100 in 2018, last year's honorees raised nearly $4.5B across 45 deals with 6 going on to be valued at $1 billion or more," said CB Insights CEO Anand Sanwal. "The data we compiled on this year's nominees, ranging from their customers to their patents to their CB Insights' Mosaic scores, revealed 100 AI companies that are driving transformation across a number of industries and which are taking on a variety of large societal issues ranging from disaster management to cancer diagnosis to detecting fake news. We expect these companies will see similar levels of momentum and progress in 2019 and are excited to continue to track their progress."
In addition to disrupting core sectors including healthcare, telecommunications, semiconductor, government, retail, and finance, the 2019 AI 100 companies are revamping the broader enterprise tech stack. These companies span the globe, from the US, UK, Israel, Japan, China, Germany, Sweden, and Canada, and are supported by more than 680 investors from 29 countries.
"We are thrilled to be recognized as one of the world's 100 most innovative AI companies," said Daeil Kim, founder and CEO of AI.Reverie. "Our ability to generate images, annotations and algorithms at scale across every industry will continue to be driven by our proprietary synthetic data platform."
In order to train production ready computer vision applications, there is a significant need for large amounts of diverse data that mimics real world locations and objects. AI.Reverie generates an entirely new class of data that successfully trains and improves computer vision algorithms.
Key benefits of AI.Reverie's platform include:

Photorealistic Virtual Worlds: We build photorealistic virtual worlds to closely mimic any true location where our clients' services are used. Photorealism ensures that our synthetic data is effective in training AI to operate in the physical world. Because simulations are easier to control, these virtual worlds are the best place to test, train, and improve computer vision algorithms.
Diverse Objects and Scenarios: We offer diverse images and edge-case scenarios to ensure that our training algorithms generalize well. Difficult to reach places such as underwater locations, hard to replicate scenarios like extreme weather, varying perspectives from top down to bottoms up, black swan events like crashes all become easily simulated in virtual worlds.
Near Zero Cost Annotations: We provide automatically annotated synthetic data — at scale and without errors — saving time, lowering costs for the immediate training of computer vision algorithms. Annotations such as 2D and 3D bounding boxes, semantic and instance level segmentations, and more are all automatically generated in real time.
Through an evidence-based approach, the CB Insights research team selected the AI 100 from over 3,000 companies based on several factors including patent activity, investor quality, news sentiment analysis, proprietary Mosaic scores, market potential, partnerships, competitive landscape, team strength, and tech novelty. The Mosaic Score, based on CB Insights' algorithm, measures the overall health and growth potential of private companies to help predict a company's momentum.
Quick facts on the 2019 AI 100:

As of EOY 2018, these emerging private companies have cumulatively raised $9.4B across 375 deals.
Ten companies have reached a unicorn valuation of $1B or more.
Over 680 unique investors from 29 different countries have backed the companies in this year's cohort.
Over 680 US patent applications have been filed by the AI 100.
Twenty-five previous honorees were featured on this year's list, in addition to 75 new companies.
Eight countries are represented on the ranking, and the majority of the companies are based in the United States.
About CB Insights
At CB Insights, we believe the most complex strategic business questions are best answered with facts. We are a machine intelligence company that synthesizes, analyzes and visualizes millions of documents to give our clients fast, fact-based insights. Serving the majority of the Fortune 100, we give companies the power to make better decisions, take control of their own future, and capitalize on change.
Contact:
Hyeri Kim, PR Manager
+1 212-292-3148 ext. 3020
hkim(at)cbinsights(dot)com
About AI.Reverie
AI.Reverie is a simulation platform that generates fully annotated, synthetic data to train computer vision algorithms, at scale. Our core thesis rests on a simple idea that the future of algorithmic training will happen in a simulated world. Our platform is architected to procedurally generate highly photorealistic environments and objects focused to train and improve the accuracy of vision algorithms intended to be used across every industry. To learn more about AI.Reverie, visit https://www.aireverie.com/
Contact:
Seth Potter
+1 917-697-7005
seth(at)aireverie(dot)com