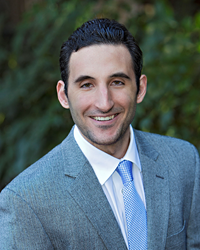 We are thrilled for Andrew to bring his expertise and inspired approach to learning design to AIIR as we deliver premium leadership services designed to solve some of the most intractable leadership challenges that organizations have ever faced.
PHILADELPHIA (PRWEB) November 03, 2021
AIIR Consulting, a global provider of premium coaching and leadership development solutions, today announced that Andrew Smith has joined AIIR as Head of Leadership Development.
Prior to joining AIIR, Smith held leadership positions at the NeuroLeadership Institute and was a Senior Solutions Designer at MindGym. In his decade of industry experience, Smith has designed high-impact virtual, in-person, and hybrid leadership development programs for a broad range of Fortune 100 companies, including Microsoft, Nike, Wal-Mart, Google, Kaiser Permanente, and the NFL.
"AIIR believes leaders are the key to igniting positive change in the world," said Smith. "Their holistic approach to development improves their clients' performance as leaders, and their lives, which, in turn, improves the performance and lives of their reports. That philosophy aligns so well with my human-centered approach to shifting hearts, minds, and behavior. Joining this team is incredibly exciting."
In his new role as Head of Leadership Development, Smith will bring this human-centered approach to the helm of AIIR's global team of leadership experts, business psychologists, and instructional designers as they build leadership development solutions that drive real, measurable results at some of the world's most successful organizations.
"We are thrilled that Andrew has decided to join the AIIR leadership team," said AIIR Founder and CEO Dr. Jonathan Kirschner. "His expertise, positive energy, and inspired approach to learning design, are all qualities that make him a great fit for the AIIR culture. As we move into the next phase of delivering premium leadership services at scale, we are laser-focused on building comprehensive leadership solutions that integrate executive assessment, coaching, L&D, team effectiveness, and cutting-edge technologies -- designed to solve some of the most intractable leadership challenges that organizations have ever faced."
Smith holds a BA in Psychology from Wake Forest University and an MS in Industrial-Organizational Psychology from Florida International University, as well as certifications in Design Thinking, Brain-Based Conversation Skills, Behavioral Interviewing, and LEAN Six Sigma. In addition to his role at AIIR, he is an adjunct professor at the prestigious Wake Forest School of Business.
About AIIR Consulting, LLC
AIIR Consulting is a global coaching and leadership development consultancy dedicated to increasing the effectiveness and performance of individuals and organizations. Through the strategic integration of business psychology, technology, data science, and global expertise, AIIR Consulting delivers high-impact executive coaching and leadership development, team effectiveness, executive assessment, and organizational effectiveness solutions to organizations around the world. Learn more at http://www.aiirconsulting.com.