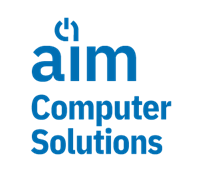 Kirlin Lighting sought a local Epicor service provider that could make monthly reporting more accessible to our independent manufacturing reps, and improve our process efficiency
FRASER, Mich. (PRWEB) December 10, 2020
AIM Computer Solutions, a provider of enterprise ERP technology solutions and business process improvement consulting to discrete and repetitive manufacturers, announced today the availability of a case study which explains the improved process efficiency at Kirlin Lighting.
Kirlin Lighting, a global leader renowned for designing, manufacturing and assembling specialized superior quality lighting systems, since 1895, was facing a common and time consuming challenge. Managing communications and reporting needs required much manual intervention. Looking to streamline and automate certain operations, the company sought process improvements in sales and purchasing that would help them utilize the ERP software to its fullest.
Specifically, the company engaged with AIM Computer Solutions to evaluate existing processes with its Epicor ERP, make recommendations, and manage the design, development and implementation of services with a focus on three departments: sales, purchasing and communications with 95 outside independent manufacturer's representative agencies.
"Kirlin Lighting sought a local Epicor service provider that could make monthly reporting more accessible to our independent manufacturing reps, and improve our process efficiency," said Kirlin Lighting Vice President of Sales and Marketing, Chris Brownell. "We wanted a solution that would automate our manual process, and free up team members to help grow our business."
"Manufacturers need to be able to make their ERP software solutions work for them," stated Donna Torrice, Director of PLM & Manufacturing Solutions, AIM Computer Solutions. "Providing Epicor consulting services, the AIM team was able to create an integration plan that allowed Epicor sales data to be extracted as custom reports and made available via the company's website. We were able to act as Kirlin Lighting's in-house Epicor expert and integrator."
For additional details, download the Kirlin Lighting Customer Success Story.
About AIM Computer Solutions
AIM Computer Solutions was founded to offer business and technology solutions for repetitive manufacturers. AIM provides Epicor ERP software solutions and consultancy services. Based in the Metro Detroit area, AIM specializes in solutions for the automotive supply chain. Since 1991, we have designed and developed software to meet the EDI, barcode, inventory control, shipping, receiving and production needs of repetitive and discrete manufacturers. For the latest news and updates, connect with AIM on LinkedIn and Facebook and follow @aimcomERPnews on Twitter. For more information, go to http://www.aimcom.com.