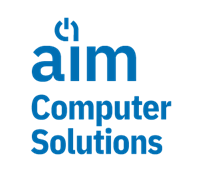 While our image may have been updated, one thing that will remain constant is our unwavering commitment to our clients to help them compete and thrive in a constantly innovating industry
FRASER, Mich. (PRWEB) November 21, 2019
AIM Computer Solutions, a provider of enterprise ERP technology solutions and business process improvement consulting to discrete and repetitive manufacturers, announced today the launch of its redesigned website at http://www.aimcom.com.
AIM Computer Solutions initially started in 1970 as a part of LDJ Electronics Incorporated. Its computer division was an active participant in forming the Automotive Industry Action Group (AIAG) which continues to thrive in service to the automotive industry. It became an independent company in 1991, focused exclusively on software solutions for manufacturers.
AIM continues to develop innovative solutions for manufacturers. The company came to the realization that its identity was not accurately depicted by the former website. Designers collaborated on a new logo and website which now reflects its aspirations to continue delivering dynamic, problem-solving solutions to manufacturers.
A new feature, in addition to more intuitive navigation, is access to a library of informative videos for discrete and repetitive manufacturers which can be accessed here.
"We are proud of our heritage and the solutions we deliver to our clients who are among the most efficient and profitable Tier One and Tier Two suppliers in the automotive industry," stated AIM Computer Solutions Marketing and Communications Director Dorothy S. Joseph. "While our image may have been updated, one thing that will remain constant is our unwavering commitment to our clients to help them compete and thrive in a constantly innovating industry."
About AIM Computer Solutions
AIM Computer Solutions, Inc., provides business software solutions for automotive manufacturers to meet specific ERP needs. The AIM Vision® solution, designed for small to mid-size repetitive automotive suppliers, provides customizable support from the shop floor to the front office. AIM is an Epicor Silver Partner and provides Epicor ERP solutions and implementation assistance for project-based manufacturing, including AutoCOR, an ERP solution for mid-size to large automotive suppliers running Epicor v10. For the latest news and updates, connect with AIM on LinkedIn and Facebook and follow @aimcomERPnews on Twitter. For more information, go to http://www.aimcom.com.