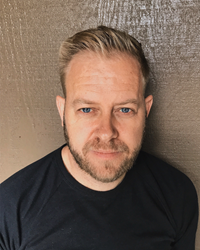 We're thrilled to have secured a top speaker on an incredibly important topic - how to maximize treatment acceptance - this, after all, is what separates the good from the great dental practice.
Chicago, IL (PRWEB) May 27, 2017
In any business, follow up is critical to success. It is the same in dentistry.
Regardless of the talent of your dental team at presenting treatment, there will always be some patients who can't or won't make a immediate decision. Dental professionals invest a lot of time and money on best practices when it comes to presenting treatment. After the patient leaves, most practices end up leaving an unacceptable amount of "low hanging fruit on the branch."
Manual follow up can be overwhelming. Without a truly reliable and automated system in place, practices find it challenging to train and motivate staff with consistent and effective follow through.
This presentation will demonstrate how to deploy an automated, data driven, follow up system, which saves time, increases treatment acceptance, and dramatically improves return on investment (ROI).
The event takes place on Wednesday, June 28th, at 6:30 p.m. CST, and will be hosted by AIM Dental Marketing president Daniel A. 'Danny' Bobrow.
Attendees will learn:
*How inefficient follow up could be costing you more than you know
*How high profit businesses use automated follow up to optimize ROI
*Practical, easy to use solutions for automating unscheduled treatment follow up
The event will be presented by Clay Jacobson. Clay has been a sales leader and trainer for over 12 years. He has worked in marketing and advertising, having trained hundreds of professionals to enhance their performance in these critical disciplines. In 2012, he transitioned to dentistry, bringing this same passion and talent to helping dental professionals achieve greater success.
Clay is a true expert in building sales training systems and processes that are simple and easily duplicable. In February 2017, he teamed up with Dentma, a dental data and automation company to build simple solutions for dental and orthodontic practices to optimize their follow up systems and thereby increase treatment acceptance. Their Lifeline product has helped hundreds of practices take control of their follow up, and increase unscheduled treatment acceptance by up to 65%.
Learn more at: http://practiceperfection.com/practice-perfection-educational-series-webinars