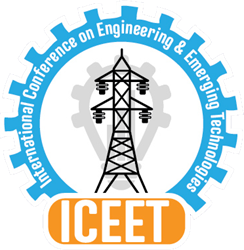 CRANSTON, R.I. (PRWEB) May 23, 2019
AIM Solder, a leading global manufacturer of solder assembly materials for the electronics industry, is pleased to announce that Dr. Sirine Bayram, Research and Development Chemist, will present at the International Conference for Electronics Enabling Technologies, taking place June 4-6, 2019 at ventureLAB in Markham, Ontario, Canada. Sirine's presentation, "Flux Medium and Voiding: An Empirical Study," is scheduled for 11:30-12:00 on Wednesday, June 5, 2019.
As excess void formation can reduce the service life and performance of components, the SMT assembly industry continually seeks to reduce the presence of voids in solder joints. It is generally accepted that solder paste flux formulation strongly influences void formation. Sirine's study will examine the influence of several attributes of flux performance on BTC void formation with an emphasis on examining the influence flux chemistry.
To discover all of AIM's products and services, visit http://www.aimsolder.com.
About the Presenter
Sirine is a Research Chemist at AIM Solder, Montreal. She completed her Ph.D. in Chemistry from McGill University. Before joining AIM, she was an FRQ-NT postdoctoral fellow at Ecole Polytechnique de Montreal. She has published peer-reviewed journal articles and received several graduate excellence awards. Sirine holds experience in the fabrication and characterization of metallic and semiconductor nanomaterials, as well as designing hybrid materials for targeted applications. Throughout her research years, she applied bottom-up self-assembly strategies, bioscaffolding, and photonic crystals templates for nano-patterning.
About AIM
Headquartered in Montreal, Canada, AIM Solder is a leading global manufacturer of assembly materials for the electronics industry with manufacturing, distribution and support facilities located throughout the world. AIM produces advanced solder products such as solder paste, liquid flux, cored wire, bar solder, epoxies, lead-free and halogen-free solder products, and specialty alloys such as indium and gold for a broad range of industries. A recipient of many prestigious SMT industry awards, AIM is strongly committed to innovative research and development of product and process improvement as well as providing customers with superior technical support, service and training. For more information about AIM, visit http://www.aimsolder.com.
Upcoming Events:
June 27, 2019 – SMTA Upper Midwest, DoubleTree by Hilton Minneapolis, Park Place, Minneapolis, MN
July 11, 2019 – SMTA Queretaro, Hotel Mision Jurquilla, Queretaro, Mexico
July 23-26, 2019 – FIEE – São Paulo Expo, São Paulo, Brazil