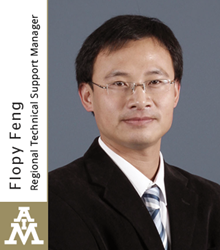 CRANSTON, R.I. (PRWEB) August 13, 2019
AIM Solder, a leading global manufacturer of solder assembly materials for the electronics industry, is pleased to announce that Flopy Feng will present at the 2019 SMTA China South Technical Conference at the Shenzhen Convention & Exhibition Center in Shenzen, China. Flopy's presentation, "An Update on High Reliability Lead-Free Solder Alloys," is scheduled for Thursday, August 29th, 2019 from 14:55-15:30.
The presentation will cover the effects – environmental, thermal cycling and mechanical – on the functionality of electronic devices. The shortcoming of SAC alloys will be reviewed and how novel multicomponent solder alloys can be a good solution for harsh and demanding applications.
About the Presenter
Flopy Feng is a Technical Support Manager for AIM Solder. Having worked as a process supervisor for seven years, he is experienced in process evaluation and optimization. With over 15 years' of experience in the SMT industry, Flopy supports AIM customers in south China.
About AIM
Headquartered in Montreal, Canada, AIM Solder is a leading global manufacturer of assembly materials for the electronics industry with manufacturing, distribution and support facilities located throughout the world. AIM produces advanced solder products such as solder paste, liquid flux, cored wire, bar solder, epoxies, lead-free and halogen-free solder products, and specialty alloys such as indium and gold for a broad range of industries. A recipient of many prestigious SMT industry awards, AIM is strongly committed to innovative research and development of product and process improvement as well as providing customers with superior technical support, service and training. For more information about AIM, visit http://www.aimsolder.com.
Upcoming Events:
August 22, 2019 – SMTA Capital – Laurel, MD
September 24-25, 2019 – SMTA International, Rosemont, IL
October 10-12, 2019 – Productronica South China, Shenzhen, China