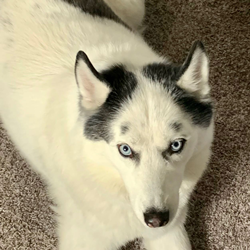 Air Animal pet move managers advise clients about requirements and veterinary protocols for every destination around the globe.
TAMPA, Fla. (PRWEB) November 18, 2020
Planning a move across the U.S. or moving abroad with a pet? Air Animal Pet Movers® has the experience needed to ensure that the pet move will be safe, comfortable and comply with all government and airline regulations. Air Animal pet move managers specialize in geographic regions of the world. They advise clients about requirements and veterinary protocols for every destination. Air Animal posts the most common destination protocols at airanimal.com.
Air Animal can take care of:

Country-specific microchips-- complimentary for Air Animal clients
Origin health certificates
Country-specific health certificates
Vaccination and parasite treatment explanations
Import permits
Air cargo bookings
Mandatory quarantine arrangements where applicable
"Vaccinations and other treatments required vary widely," advises Walter Woolf, Air Animal veterinarian founder and CEO. The most common requirements are:

Proof of two rabies vaccinations the most recent administered within the past year.
Proof of DA2PPL/DAPPL vaccinations (distemper, hepatitis, parvovirus, parainfluenza and leptospirosis) for dogs.
Proof of FVRCP vaccinations (feline rhinotracheitis, calcivirus, and panleukopenia) for cats.
Internal and external parasite treatments within 10 days of relocation.
"We strongly urge clients who move overseas immediately register with a local veterinarian to keep their pet's rabies and other vaccinations up to date. Veterinarians typically send reminder notices when vaccinations are due. If another move is in their future, they and their pets will be ready," said Cory Robinette, Air Animal COO.
"We work with families relocating for a military Permanent Change of Station, contract employees with the Department of Defense, corporate transferees and relocation management firms," she added.
Pet Moving Made Easy®. It's their focus, their passion, their promise and their clients' peace of mind.
About Air Animal
Air Animal has helped more than 55,000 families move their 110,000 furry, feathered and scaly pets around the globe since 1977. They welcome pet move authorizations and referrals from major corporations, relocation management agencies, household goods movers, veterinarians, families, U.S. military and government transferees. Get the best in animal care and transportation. Air Animal is an appointed and endorsed IATA air cargo sales agency working with all airlines that move animals. They are an Indirect Air Carrier cleared for tendering live animals to airlines by the U.S. Transportation Security Administration. See airanimal.com to learn more about Pet Moving Made Easy®.