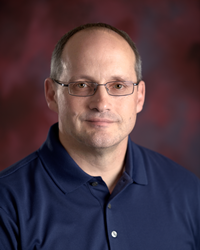 There are moving companies and estate sale companies, but no one who wraps the entire process together into one seamless plan like we do. I'm looking forward to being a resource in our community and to filling that gap. - Clinton Welker
IDAHO FALLS, Idaho (PRWEB) May 19, 2021
Clinton Welker is pleased to announce that he's now serving the community in a new way through his new business – Caring Transitions of Idaho Falls.
Caring Transitions is the professional choice for moving, downsizing and hosting online estate sales. Caring Transitions' specially-trained professionals handle every detail of their clients' transition including decluttering, cleanouts, packing, move management, unpacking, resettling into your new home with both in-home and online estate sales. Caring Transitions of Idaho Falls serves Idaho Falls, Rigby, Rexburg, Driggs, Swan Valley and the surrounding areas.
Caring Transitions' services are perfect for managing the many aspects of a senior move. The company also helps busy families with downsizing, rightsizing, and clearing out the home of a loved one who has moved into assisted care or has passed away. All of Caring Transitions' services are customizable, so clients choose the solution that best fits their needs.
"Caring Transitions is unique not only because of our services, but because our goal is to keep the focus of the entire transition process on the person transitioning. I know that seems simple, but when you're trying to help someone relocate from a home they've lived in for 40 years into assisted living, it's easy to get so deep into process of trying to complete the move that you forget about the person, their needs and their emotions. We can change that experience and give you time to spend together along the way," Clinton said.
Clinton served in the United States Air Force for 10 years and is now a member of the Idaho Air National Guard as a cyber warfare operator. Following his time in active duty, Clinton was self-employed and was a partner owner of multiple businesses, which suffered during the COVID-19 pandemic. He was looking for his next steps when he found Caring Transitions.
"Two of my daughters have worked in assisted living and, through their experiences with their clients, we realized there was a huge need for the kinds of services Caring Transitions provides. There are moving companies and estate sale companies, but no one who wraps the entire process together into one seamless plan like we do," Clinton said. "I'm looking forward to being a resource in our community and to filling that gap."
Clinton and his wife, Serena Welker, own Caring Transitions of Idaho Falls together, but Clinton is leading the business and their son, Mitchell Welker, is the company's business manager.
Caring Transitions of Idaho Falls is bonded and insured and all employees are background checked. For additional information, call 208-643-7514, email CWelker@CaringTransitions.com or visit http://www.CaringTransitionsIF.com.