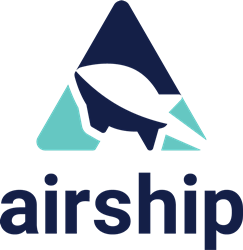 The Airship project and community is at the forefront of combining open source container technologies and infrastructure management for continuous lifecycle management of cloud platforms at scale.
AUSTIN, Texas (PRWEB) October 22, 2019
The OpenStack Foundation Board of Directors announced today that former pilot project Airship has been confirmed as a top-level Open Infrastructure Project of the OpenStack Foundation (OSF).
Addressing what is projected by 451 Research to be a combined $12 billion market in 2023, Airship delivers OpenStack and Kubernetes to support a common user need: embracing containers as the new unit of infrastructure delivery at scale. Airship provides an integrated collection of loosely coupled, interoperable open source tools to declaratively automate cloud provisioning, thereby simplifying cloud building for operators like telecoms, manufacturers, healthcare providers and individual developers.
Starting from bare metal, Airship manages the full lifecycle of infrastructure to deliver a production-grade Kubernetes cluster with Helm-deployed artifacts, including OpenStack-Helm. Airship allows operators to manage their infrastructure deployments and lifecycle through the declarative YAML documents that describe an Airship environment. One workflow handles both initial deployments as well as future site updates.
Confirmation by the OSF conveys recognition of a project's success in meeting the goals of the pilot process and a commitment from the OSF to continue supporting the project. When evaluating a pilot project for confirmation, the OSF Board of Directors considers, among other factors, whether the project can demonstrate the following:

a strategic focus aligned with that of the OSF and its open infrastructure mission
well-defined governance procedures
a commitment to technical best practices and open collaboration, especially as conveyed by the principles of the Four Opens
an actively engaged ecosystem of developers and users that demonstrates a growing, healthy and diverse community
"This is big news for our community, for two reasons," said Claire Massey, Senior Programs Manager, OpenStack Foundation. "First, it demonstrates a steady march from pilot to confirmation and production readiness for our pilot projects. It speaks well for the success of our incubation model. Second, it is another proof point that the open infrastructure community wants solutions that incorporate the power in the combination of OpenStack and Kubernetes to deploy, operate and manage the end-of-life process for infrastructure resources at scale."
Airship became an OSF pilot project in May 2018 and was confirmed on October 22, 2019. During this time,

The contributor base has expanded considerably, with 3,862 all-time commits from 174 authors representing more than 20 companies. Contributing organizations include 99Cloud, Accenture, Aptira, AT&T, AWCloud, Charter Communications, Cisco, Dell EMC, Ericsson, Fiberhome, Fujitsu, Imaginea, Inspur, Intel, Mirantis, OVH, Red Hat, SKTelecom, Solinea, SUSE, Wind and ZTE.
99Cloud, Akraino Edge Stack, AT&T, CNTT, Ericsson, Mirantis, OPNFV, SKTelecom, and StarlingX have become early adopters of the software.
The Airship community has delivered one software release and eleven minor releases, and is actively collaborating and delivering cross-community integration with Akraino Edge Stack, Argo, Containerd, Helm, Metal3, Multus, Open Container Initiative, OpenStack, OPNFV, and StarlingX.
Resources

Website: airshipit.org
IRC freenode: #airshipit
Twitter: @airshipproject
Mailing-list: lists.airshipit.org/cgi-bin/mailman/listinfo
Quotes from Organizations Contributing to Airship
Ryan van Wyk, assistant vice president, Network Cloud, AT&T:
"The confirmation of Airship recognizes the maturity of this critical cross-community project. This is a project that's enabling operators like AT&T to more efficiently deliver NFVi and manage its lifecycle with better scale, speed, resiliency, flexibility and operational predictability."
Christopher Price, head of Ericsson Software Technology, Ericsson:
"The Airship project and community is at the forefront of combining open source container technologies and infrastructure management for continuous lifecycle management of cloud platforms at scale. The confirmation of the Airship project highlights the continuous adoption of new technologies, and ongoing adaptation of cloud infrastructure, that we have come to expect from the OpenStack Foundation."
Adrian Ionel, co-founder and CEO, Mirantis:
"Replacing VM-based infrastructure with cloud native, open technologies based on containers and Kubernetes will yield order-of-magnitude efficiency improvements for telco network environments and beyond. Working so closely with the Airship community will accelerate the delivery of the benefits of Kubernetes to the broad ecosystem of telecommunications providers."
Kangwon Lee, vice president, head of Cloud Labs, SK Telecom:
Our ongoing collaboration with Airship has been an important part of SK Telecom's cloud native infrastructure development. SK Telecom is integrating Airship not only with telco network, but also with innovative services like AI, Media, and Mobile Edge Computing systems. We will continue to engage with the Airship community and OSF to drive open innovation.
Glenn Seiler, StarlingX Community Member
"The StarlingX community congratulates Airship for attaining confirmation. This is a critical step in a project's lifecycle and attests to the impact Airship has had in the last twelve months. StarlingX has been collaborating with Airship since both projects started last year, and StarlingX has integrated Armada, a key Airship sub-project, to create a best-of-breed platform for edge deployments. We are looking forward to further collaborations with the Airship project."
Upcoming Open Infrastructure Summit
Learn more about Airship at the upcoming Open Infrastructure Summit (formerly the OpenStack Summit) to be held in Shanghai, China, November 4-6. Attendees from more than 50 countries and 40+ open source projects will gather and interact with speakers from industry-leading organizations, driving innovation in open infrastructure. Critical application focus areas for the Summit include edge computing, continuous integration/continuous development (CI/CD), artificial intelligence (AI), network functions virtualization (NFV) and container infrastructure, as well as public, private and hybrid cloud strategies. Browse the Open Infrastructure Summit event agenda.
About the OpenStack® Foundation
The OpenStack Foundation (OSF) supports the development and adoption of open infrastructure globally, across a community of over 100,000 individuals in 187 countries, by hosting open source projects and communities of practice, including datacenter cloud, edge computing, NFV, CI/CD and container infrastructure.
###