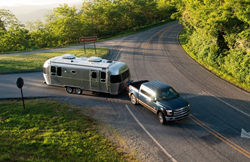 SCOTTSDALE, Ariz. (PRWEB) March 25, 2021
The Airstream of Scottsdale dealership does more than just sell new and used travel trailers. For those who already own travel trailers, the dealership offers service, repair and parts services.
A variety of services are offered at the dealership including standard automotive services like brake adjustment and replacement, electrical service, tire rotation, tire balance and alignment. Services unique to travel trailers include plumbing, hitch repair, accessory installation, awning repair, aluminum repair, interior repair and other maintenance.
Services are not restricted to Airstream travel trailers or even trailers bought at Airstream of Scottsdale, the service team is equipped to repair and maintain travel trailers of all brands and sizes. Since travel trailer repair and servicing requires different disciplines and equipment than a standard car dealership, Airstream of Scottsdale encourages all past and future customers to bring their travel trailer back to the dealership in Scottsdale, Arizona for service and all other needs.
Customers taking advantage of the service department have access to dealership wireless internet, television and a concierge program. Another service available at the Airstream of Scottsdale dealership is indoor travel trailer storage. This allows those who do not plan to use their Airstream or other travel trailers for an extended period of time a protective location to keep their trailer until they need it again.
Shoppers seeking to learn more about services offered or travel trailers for sale at Airstream of Scottsdale are encouraged to contact a representative by calling (480) 467-3737, using the chat function on the dealership's website or by visiting the dealership at 15000 North Hayden Road, Scottsdale, Arizona, 85260.