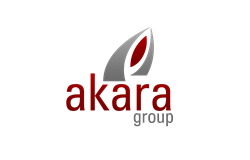 Powerful feature where Users can simply compare different scenarios such as "Deal vs. No Deal"
MORRISTOWN, N.J. (PRWEB) November 19, 2019
Akara Group LLC's SIMPLY - a Deal Analytics + Forecasting Technology that helps Life Sciences Manufacturers accurately project their contracted liabilities with payers, providers, and pharmacies - introduces powerful capabilities to easily model various contract scenarios such as "Deal, No-Deal and Status Quo." In one, easy-to-understand view, Market Access and Finance professionals are empowered to compare and contrast changes in market assumptions, rebates, discounts and pricing, including complex, ever-changing factors like Price Protection terms. Moreover, with intuitive design and powerful data visualization for management reporting, modeling can be done without the need of IT support or external vendors.
"When a Payer approaches a Manufacturer about increasing the rebate rate, our clients need to quickly and easily understand the impact of that change. What is my current situation? What happens if I accept the deal? What happens if I reject the deal?," said Partha Chatterjee, Co-Founder at Akara Group LLC. "Furthermore, with all of the changes in the market, like Payer consolidation, manufacturers need to be able to clearly and accurately communicate these changes to Management and Pricing Committee. This is particularly important for the Business for manufacturers of all sizes and types of portfolios," added Romit Kamdar, Co-Founder, Akara Group LLC.
SIMPLY is offered as a cloud-based, Software-as-a-Service (SaaS), with a separate hosted environment for each Manufacturer. With SIMPLY's intuitive design, Users can easily model complicated Terms & Conditions, generate forecasts for their customers, measure contract performance, and run "What-If" analyses. Supported by insightful data visualization and reporting, Market Access and Finance professionals are empowered with powerful tools for strategic decision making.
About Akara Group LLC
Akara Group LLC is a consulting and technology company that specializes exclusively in Managed Markets Contracts & Pricing for Life Sciences manufacturers of various sizes and portfolios. Recognized as industry experts, we believe in providing thoughtful, practical solutions to our customers. To learn more about Akara Group, visit http://www.akaragroup.com