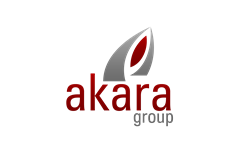 Contract Modeling + GtN projections for New Product Launches
MORRISTOWN, N.J. (PRWEB) May 12, 2020
Akara Group LLC's SIMPLY – a platform that helps Life Science Manufacturers accurately and easily project contracted liabilities with payers, providers and pharmacies – now features "PRODUCT LAUNCH," automating the development of Gross-to-Net models by projecting discounts/rebates to Commercial and Government entities, Copay and Patient Assistance Program liabilities and Part D Coverage Gap rebates. Moreover, manufacturers can compare multiple scenarios to account for varying assumptions, such as channel mix or discount rates, and project Medicare Part B ASP to assess the impact on reimbursement for physician-administered drugs. This INDUSTRY FIRST capability allows Emerging Pharma manufacturers launching their first product or mature organizations who are adding to their portfolio to eliminate time spent on developing complex models and enhance focus on strategy and analysis.
"We are often asked by manufacturer's who are launching their 1st product to help build GtN models in Excel," said Romit Kamdar, Co-Founder at Akara Group LLC. "We wanted to empower our clients with an easy way for them to input some assumptions and SIMPLY automates the calculations. They can also compare different scenarios to really account for market dynamics."
"And we succeeded in making PRODUCT LAUNCH intuitive and flexible, so training and implementation can take only a few days," added Partha Chatterjee Co-Founder at Akara Group LLC.
SIMPLY is offered as a cloud-based, Software-as-a-Service (SaaS), with a separate hosted environment for each Manufacturer. With SIMPLY's intuitive design, Users can easily model complicated Terms & Conditions, perform deal modeling, measure contract performance, and run "What-If" analyses. Supported by insightful data visualization and reporting, Market Access and Finance professionals are empowered with powerful tools for strategic decision making.
About Akara Group LLC
Akara Group LLC is a consulting and technology company that specializes exclusively in Managed Markets Contracts & Pricing for Life Sciences manufacturers of various sizes and portfolios. Recognized as industry experts, we believe in providing thoughtful, practical solutions to our customers. To learn more about Akara Group, visit http://www.akaragroup.com