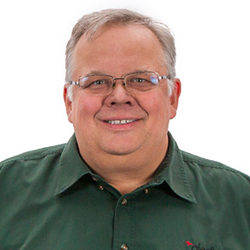 We strive to provide the hometown heroes in public safety with the finest workforce management solution money can buy, at a price any department can afford. -- David Feyereisen, Aladtec founder and president
NEW YORK (PRWEB) August 16, 2018
Inc. magazine has released their 37th annual Inc. 5000 list, a prestigious ranking of the fastest-growing private companies in the United States. Aladtec, Inc. moved down 202 spots, shifting from No. 2897 last year to No. 3099 this year. The company ranked No. 3197 in 2015.
Only 443 businesses on the list achieved the accolade of appearing on the list four times. Aladtec recorded 128 percent growth over the last three years with 2017 revenue of $5.7 million.
The annual list highlights the most successful independent small businesses based on growth. Previous companies who are now household names first appeared as honorees on Inc. 5000 - including Microsoft, Dell, Domino's Pizza, Pandora, Timberland, LinkedIn, Yelp, Zillow, and many others.
Ranking number one this year is Madison-based SwanLeap, a five-year-old firm that makes software for the logistics industry to help companies plan and execute shipments. It recorded $99 million in 2017 with just 49 employees.
"We are honored to be on the Inc. 5000 list for the fourth year in a row," said Aladtec's founder and president David Feyereisen. "But we don't seek growth just for the sake of growth. We strive to provide the hometown heroes in public safety with the finest workforce management solution money can buy, at a price any department can afford. Our staff is dedicated to that goal, and our continued growth is a result of that dedication."
Aladtec, founded in 2005, is headquartered in the former Federal Land Bank building off Hwy. 35 in River Falls, Wis. The firm provides online employee scheduling and workforce management software to some 2,100 law enforcement, fire, EMS, dispatch and healthcare organizations across the U.S. and Canada. More than 130,000 people use the system and a three-quarter billion hours have been scheduled using Aladtec.
Aladtec currently employs 45 people -- engineers, sales and support personnel -- who are continually updating the SaaS (software as a service) product.
The companies on the Inc. 5000 list collectively generated $206.2 billion in revenue in 2017. Complete results, including company profiles and an interactive database that can be sorted by industry, region, and other criteria, can be found at http://www.inc.com/inc5000/list/2018.
Link to Aladtec's profile page on Inc.com: http://www.inc.com/profile/aladtec
About Aladtec: Aladtec is an online employee scheduling and workforce management software company which serves some 2,100 organizations, primarily within the Public Safety sector. These customers count on Aladtec every day to help them save time and improve efficiency. For information about Aladtec's affordable industry specific options, or to try a free demo, please visit http://www.aladtec.com.
More about Inc. and the Inc. 500|5000
Methodology
The 2018 Inc. 5000 is ranked according to percentage revenue growth when comparing 2014 to 2017. To qualify, companies must have been founded and be generating revenue by March 31, 2014. Each had to be U.S.-based, privately held, for profit, and independent—not subsidiaries or divisions of other companies—as of Dec. 31, 2017. (Since then, some companies on the list have gone public or been acquired.) The minimum revenue required for 2014 was $100,000; the minimum for 2017 was $2 million. As always, Inc. reserves the right to decline applicants for subjective reasons. Companies on the Inc. 500 are featured in Inc.'s September issue. They represent the top tier of the Inc. 5000, which can be found at http://www.inc.com/inc5000.
###
CONTACT INFORMATION:
Aladtec, Inc.
387 Arrow Court
River Falls, WI 54022
(888) 749-5550 Toll-Free
(715) 690-2300 Phone
(801) 406-5550 Fax
steve@aladtec.com
info@aladtec.com http://www.aladtec.com