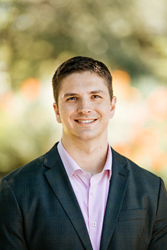 I believe that while plastic surgery attempts to improve the body's form and function, it can also restore the spirit by better aligning one's appearance with their internal self-image and vice versa
SAN ANTONIO, Texas (PRWEB) August 13, 2019
Dr. William Albright returns to his Texas roots and announces the opening of his practice, Alamo Plastic Surgery. The practice specializes in cosmetic and reconstructive surgery of the breast and body.
A leading board certified plastic surgeon, Dr. Albright consistently delivers life-changing plastic surgery experiences and outcomes for his patients. The duality of plastic surgery is what initially hooked Dr. Albright and continues to motivate him.
"I believe that while plastic surgery attempts to improve the body's form and function, it can also restore the spirit by better aligning one's appearance with their internal self-image and vice versa," Dr. Albright said. "Our team is with our patients every step of the way to provide exceptional value and support through patient education, honesty and incredible surgical results."
Following graduation from The University of Texas at Austin and The University of Texas Medical Branch at Galveston, he was selected for an integrated plastic surgery residency. After intense training at Penn State University as well as advanced aesthetic training in Brazil, Dr. Albright worked as a clinical professor at the University of Iowa. There, he taught fellow surgeons and honed his skills in breast augmentation, breast reconstruction, breast lift, tummy tuck and liposuction procedures. Dr. Albright has a five-star rating on Healthgrades and Realself.
Alamo Plastic Surgery is located at 19016 Stone Oak Parkway, Suite 240, San Antonio, Texas 78258.
About Alamo Plastic Surgery
For nearly a decade, Dr. William Albright has provided exceptional surgical results to his patients seeking breast augmentation, breast reconstruction, breast lift, tummy tuck and liposuction. Alamo Plastic Surgery provides exceptional value to its patients through education, honesty, and incredible surgical results. The team of medical specialists and patient care coordinators take pride in helping every patient successfully navigate their surgical journey. For more information about Alamo Plastic Surgery, please visit http://www.alamoplasticsurgery.com, or follow us on Facebook and Instagram.