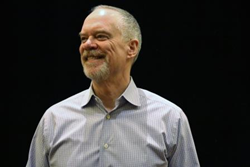 Each of the product leaders … would go across all the products across the world and within two hours all of us knew everything about the business, the strategy, the product, the process, and the people.
BOSTON (PRWEB) February 11, 2019
The key to corporate turnarounds and surviving turbulent economic times is for leadership teams to review, continually learn, and adjust their plans with a disciplined cadence, according to Alan Mulally, who led historic turnarounds at Ford and Boeing.
When Mulally left the top job at Boeing Commercial Aircraft in 2006 to become CEO of Ford, which was headed for a record $17 billion loss, one of his first actions was to install his "working together management system," which included a weekly Business Process Review (BPR) meeting. Every Thursday Mulally met with all functional and regional leaders to check progress on the turnaround plan, the status of key objectives, and the business environment in each region. The BPR was central to stabilizing Boeing's airplane business after the 9/11 terrorist attacks.
Lean Product and Service Development
"As you remember, I would start out with a summary, going through the vision, strategy, and plan, and what the status is," Mulally told Jim Morgan in a new Lean Post podcast. Morgan, a former Ford global engineering executive who worked with Mulally, is co-author with Jeff Liker of the new book Designing the Future about lean product and service development. Mulally wrote the Foreword and contributed to a chapter on leading in development.
After Mulally's summary at the start of the BPR, "each P&L leader would go through their view of the world for their business all around the world," Mulally explained. "Each of the product leaders … would go across all the products across the world and within two hours all of us knew everything about the business, the strategy, the product, the process, and the people."
The BPR process identified issues before they became problems, drove accountability, fostered teamwork, and functioned as a rapid learning cycle for executives. Activities on charts were marked green, yellow, or red to indicate status. A subset of the leadership team investigated problems deemed serious and reported back.
Besides progress on the turnaround plan, leaders from each region reported any changes in the external environment, including new technologies. Mulally advised today's auto executives to use their own BPR meetings to find out from leaders what's happening around the world in demographics, globalization, competitors, suppliers, and technology.
He said developments in electric, hydrogen, autonomous vehicles and transportation as a service "are just nothing but great opportunities to figure out. We're always going to have cars and trucks, but they're going to be part of the bigger transportation system … this is going to be a quality of life issue."
Listen to the podcast to hear Mulally reveal:

How he continuously improved his management system over 40 years starting with aircraft development, to the transformation of global organizations, and how it influences his work today with Google, Mayo Clinic, and Carbon 3D.
The primary role of a CEO in a turnaround;
How to take a "people-first" approach to leadership;
Practical steps he took to get people working together;
The most effective way to influence an executive's behavior;
How to encourage people to share real information – good or bad;
What he thinks about lean management principles;
What mowing lawns as a kid taught him about innovation and customer focus.
About Jim Morgan
Jim Morgan, co-author of the new book Designing the Future, is a hands on development leader who holds a PhD in engineering and can fabricate and weld his own parts. Jim spent more than 30 years leading engineering and product development efforts at several large companies, including 10 years at Ford Motor Company, where he served as a global engineering director during the greatest product-led business transformation in recent history under former CEO Alan Mulally.
He is co-author with Jeff Liker of The Toyota Product Development System: Integrating People, Process, and Technology, winner of a 2007 Shingo Publication Award. Morgan also won a Shingo Research Award in 2005 for product development research at the University of Michigan. A Navy veteran, he currently is senior advisor, product and process development, at the nonprofit Lean Enterprise Institute.
About LEI
Lean Enterprise Institute Inc. is a 501(c)(3) nonprofit training, publishing, and research organization based in Boston, MA. Its mission is to help organizations make things better through lean thinking and practice, so they create more value and prosperity while consuming the fewest possible resources. Founded in 1997 by management expert James P. Womack, PhD, LEI conducts research, teaches educational workshops, publishes thought-leading books and ebooks, hosts conferences, and shares practical information about lean thinking and practice. Visit LEI at lean.org to learn more.